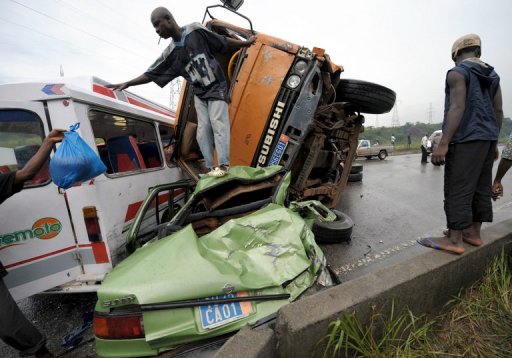 At least 14 people lost their lives Thursday in road accident in the political capital of Côte d'Ivoire Yamoussoukro, after two buses collided, according to the fire service.
The deadly incident took place at the exit of the city, on the way to the economic capital Abidjan.
The two buses were carrying 87 passengers. 9 died on the spot while five others passed away at hospital. The other passengers were sent to Yamoussoukro's regional hospital center and to MOSCATI, a local hospital run by the Catholic Church.
At least 820 people died in 2022 in road accidents in Côte d'Ivoire, data from the fire service reveal.