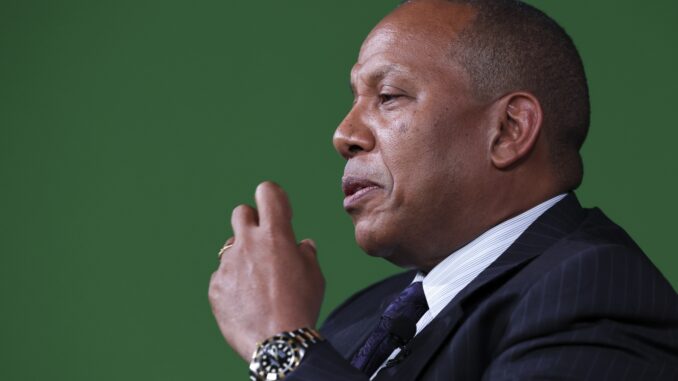 The Prime minister of Sao Tome said on Monday that the use of the social fund of workers of the Port of Sao Tome by the Safebond group management is "very serious" and that the government will "take care of the matter", after protests of the employees.
"From what they said and what we know, it is a serious situation when a management that claims to be a large international group, that is going to invest millions in the country, that has great capacities and great works done, uses the workers' social fund. "This is very serious, and the workers were right to be extremely worried about the situation," said the Prime Minister, Patrice Trovoada, who received a group of workers on Friday.
"Now, we are going to take care of the matter—one more matter—because in reality there are many matters connected with the installation of this Safebond group in our country," the prime minister added.
On Thursday, a group of workers at the port of So Tomé suspended activities and accused the new administration of the company managed by the Safebond consortium of misusing 40.7 million euros from the workers' social fund, an accusation rejected by the company.
Worker Elcio Barros said that Safebond has been using the monies from the workers' social fund to do the day-to-day management of the port. "Basically, they are stealing from us here." Even when they took the company, they took money from Enaport that was in the account; they ate all the money. Now they are eating money from the worker's social fund. This is unacceptable. "If the company came, it was to invest, not to use workers' money to do the day-to-day management," said Elcio Barros.
For his part, the CEO of Safebond Consortium STP, Samuel Ntow-Kummi, said on Thursday, "When we took over the port there were a lot of difficulties. Speaking of the fund, there was a lot of debt and liabilities that we are dealing with […] This morning we had a meeting and we saw the total debts that we found in Enaport and that debt was 118,965,182 dobras [4.85 million euros] and for the social fund debt we found 5,762,415 dobras [235 thousand euros]."
The CEO assured that he would settle the workers' social fund amounts on Friday. The Prime Minister stressed on Monday that the port of Ana Chaves is the only one "where all goods enter and all exports leave" the country.