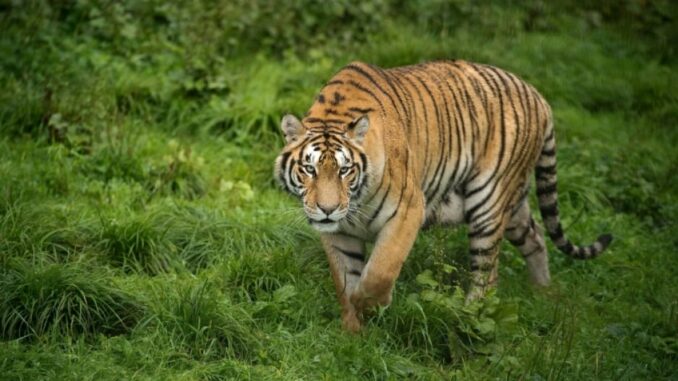 The tigress escaped in South Africa was shot after killing again: the tigress escaped from a farm of exotic animals in South Africa, which was prowling for four days near Johannesburg, was "eliminated" Wednesday at dawn after a new attack on a dog in a farm inhabited.
"We had no choice but to eliminate it" because "it killed a dog on a farm where six families live" and "the danger had become too great," said Mandy Gresham, a local community representative who helped with the search.
Sheba, the eight-year-old Bengal tigress, had already attacked a 39-year-old man, who survived, and killed other dogs and a doe. She was being sought by dozens of police, nature activists and neighbors aided by drones and helicopters.
The big cat had managed to get out of its enclosure on Saturday, after an unknown person cut the fence at a farm about 30 kilometers from Johannesburg, South Africa's economic capital in the country's most populous province. The tigress had already been spotted on Monday near the property. She had returned to look for meat.
The South African Society for the Protection of Animals (NSPCA) considered "dangerous and irresponsible" that tigers are kept in residential areas. The endangered species is not endemic to South Africa, but its breeding, particularly for sale to zoos, has become widespread in recent years.
The country does not have an official census of its tiger population, but according to the animal rights NGO Four Paws, nearly 10% of the world's population (or 359 specimens) were exported between 2011 and 2020.