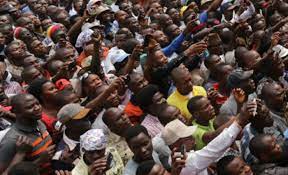 Nigeria will start a national census of its populations from March 29 to April 2, 17 years after the last counts. The country's population is currently estimated at more than 200 million, making it the most populated nation of the continent. The UN expects the number to double by 2050. The census, according to a state official, seeks updated data on the exact size of the population and of different ethnic groups, Zawya reports.
The process figures in Nigeria affect the sharing of oil revenues and political representation among the 36 states and 300 ethnic groups. Previous censuses were discredited after disputes among the three main groups, the Fulani, Yoruba and Igbo.
The oil-rich country initially planned the census for May 2022 but authorities postponed the process on the grounds of widespread insecurity, especially in the north where an Islamist insurgency and kidnappings for ransom have been raging. The count will take place one month after presidential elections.