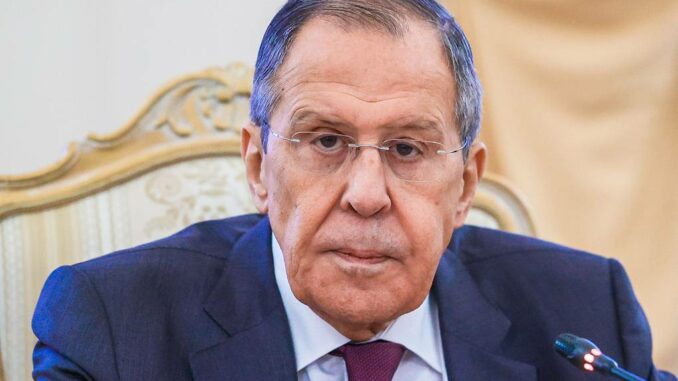 Russian Foreign Minister Sergei Lavrov arrived in Eritrea on Thursday for a surprise one-day visit, the government of the Horn of Africa country announced.
Lavrov was due to meet President Issaias Afeworki and discuss "strengthening bilateral relations as well as regional developments of interest to both countries," the Information ministry said in a statement.
This visit was not on the agenda of the Russian diplomat's African tour, his second in six months on the continent, which saw him previously visit South Africa, Eswatini and Angola.
Led by an iron fist by Issaias Afeworki since its independence from Ethiopia in 1993, Eritrea is one of the five countries that voted in March 2022 against the UN resolution condemning the invasion of Ukraine, along with Russia, Belarus, Syria and North Korea.
Eritrea's army is accused of numerous abuses against the civilian population in the Tigray region, in northern Ethiopia, where it supported the Ethiopian army against Tigrayan rebels in a deadly conflict between November 2020 and November 2022.
These troops, present in the region since the beginning of the war, began withdrawing late last week, the US and the Ethiopian government announced.