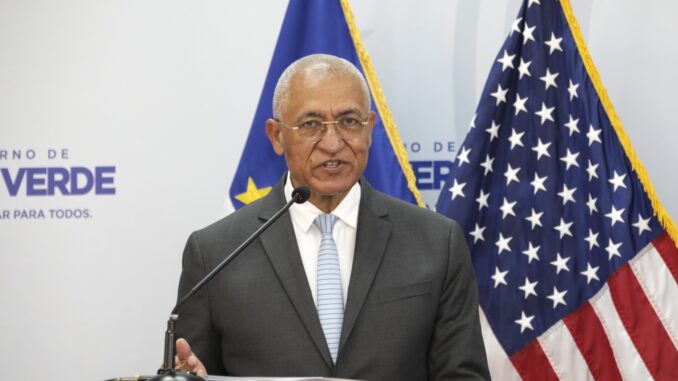 Cape Verde and Luxembourg yesterday in Praia, expressed their desire to strengthen bilateral cooperation, which has lasted for over 40 years, and is considered to be special and of excellence.
The intention was expressed in the Cape Verdean capital by the Cape Verdean Minister of Foreign Affairs and Regional Cooperation, Rui Figueiredo Soares, and by the Minister of Foreign and European Affairs, Minister of Immigration and Asylum of the Grand Duchy of Luxembourg, Jean Asselborn, who began a two-day visit to the African archipelago.
"Luxembourg continues to be a first-line partner of Cape Verde, a partner that always responds promptly to our country's requests, especially in these times when our country is going through a triple crisis," stressed the head of Cape Verde's diplomacy, at the end of a political dialogue meeting between the two delegations.
Rui Figueiredo Soares noted Luxembourg's support for Cape Verde for over 40 years, and more recently with the vaccination against covid-19, noting that relations with the European country were "special and excellent" and were now strengthened by his counterpart's visit.
Jean Asselborn noted that Luxembourg and Cape Verde were two small countries with almost the same number of inhabitants, which began bilateral relations in 1980, with the first action in Santo Antão.
And then spread to all the other islands, in sectors such as defence, economic development, renewable energy, vocational training, information and communication technologies, transport, climate change.
"Our voluntary contribution in the coming years will be around 80 million euros with direct support for young people and school-age children, to ensure the reinforcement of school canteens or vocational training," stressed the Luxembourgian ruler, promising to help Cape Verde tackle the various crises.