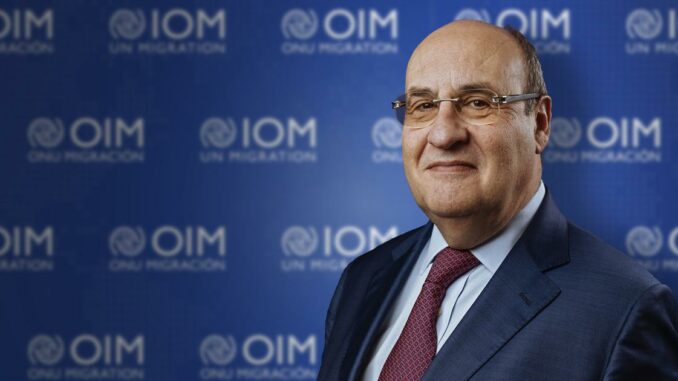 The Angolan Foreign Relations minister discussed yesterday with the Portuguese ambassador in Angola the reappointment of Portuguese António Vitorino, to the post of director-general of the International Organization for Migration (IOM).
According to a press release from the Angolan Ministry of Foreign Affairs, the Angolan head of diplomacy, Téte António, received the Portuguese ambassador, Francisco Alegre, having also discussed the programme of exchange of visits between entities of the two countries, as well as the scheduling of activities in the organizations in which the two States are involved.
The Portuguese diplomat took the opportunity to explain to the Angolan government details about the operation of the VSF Agency, which intends, soon, to introduce new security mechanisms to inhibit individuals of bad faith in the use of these services.
"The VSF Agency is creating a new Visa Issuance Centre to defuse the current scenario in the vicinity of the Portuguese embassy, and, with the introduction of new security measures, to combat practices that do nothing for the smooth running of the VSF," the statement said.
Angola and Portugal have a long history of diplomatic relations, dating back to Angola's colonial era.
Since Angola's independence in 1975, the two countries have maintained close relations, with the signing of bilateral agreements in areas such as trade, investment and education, among others.