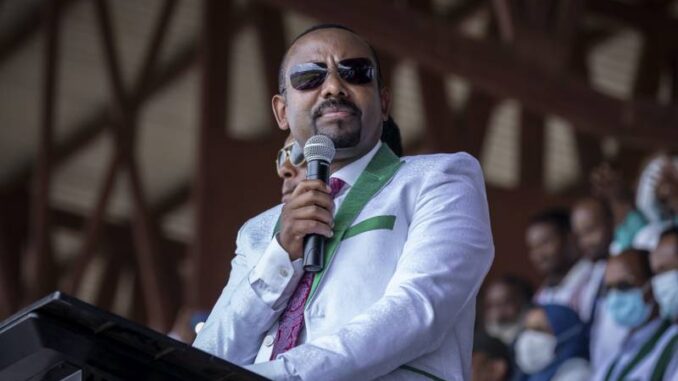 The Ethiopian government announced on Saturday that it had begun sending the equivalent of about $90 million to the Tigrayan capital to restart banking services in the war-torn region.
"In line with the decision taken by Prime Minister Abiy, the National Bank has started sending five billion birr to Mekele for distribution from Monday," tweeted Redwan Hussein, Abiy Ahmed's National Security Advisor.
He added that from Saturday, the national airline Ethiopian Airlines would increase the number of flights to the region from three to five per day.
Last Friday, the Prime Minister met for the first time with Tigrayan leaders since a peace agreement was signed in November after a bloody conflict between the federal government and rebels in the northern Ethiopian region.
The peace agreement, signed on 2 November in Pretoria, South Africa, provides for the disarmament of rebel forces, the re-establishment of federal authority in Tigray and the reopening of access and communications to the region, which has been cut off from the world since mid-2021.
Since the agreement was signed in the South African capital, fighting has stopped and aid deliveries to Tigray have resumed, as the region has long faced severe shortages of food, fuel, cash and medicine.
The war, which broke out in November 2020, has displaced more than two million people and put hundreds of thousands in near-starvation conditions, according to the UN. The US puts the death toll at 500,000.