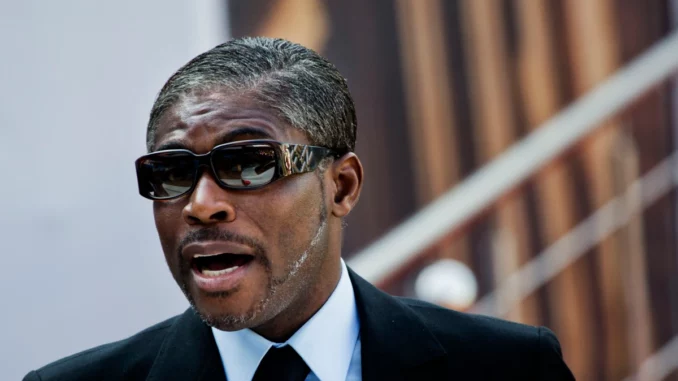 In South Africa, property belonging to Equatorial Guinea's vice president Teodorin Obiang, two properties in Cape Town and a luxury yacht docked in the city's port, were seized by the local judiciary. The action was taken in connection with a case in which a South African citizen was illegally imprisoned ten years ago in Malabo, the capital of Equatorial Guinea.
After convictions and sanctions in France, the United Kingdom and the United States, Teodoro Nguema Obiang Mangue, nicknamed "Teodorin", is now facing South African justice: property belonging to the current vice president of Equatorial Guinea, who is also the son of the head of state, has been seized in Cape Town.
With these two properties, in very chic areas of the city, and this luxury yacht of more than 60 meters moored in the port, several million rands are involved in this seizure.
It follows the rejection earlier this month of an appeal filed by the Equatorial Guinean vice president. Teodorin Obiang was contesting the decision of the South African judiciary taken in 2021 forcing him to pay nearly 2 million euros to the South African Daniel Janse van Rensburg, for illegal arrest and torture.
The case dates back to 2013. This specialist in the aviation sector was to finalize a contract in Equatorial Guinea to launch an airline with a relative of the Obiang family. At the last moment, the project was cut short.
Unable to pay back the money, Daniel Janse van Rensburg found himself thrown into prison, "on the orders of" Teodorin Obiang, as described by one of the judges in charge of the appeal.
The South African businessman spent more than a year in Malabo's "Black Beach" prison, known for its mistreatment of prisoners.
Now, with the dismissal of this appeal, the seized property could soon be sold at auction.