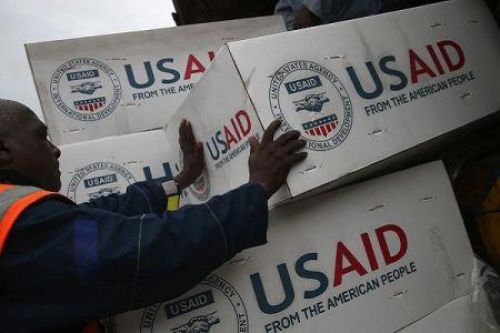 South Sudan is experiencing one of its worst food crises since independence, according to the United States. At least two-thirds of the country's population could face severe levels of food insecurity this year if nothing is done.
To alleviate the scourge, the USAID announced the U.S. will provide more than $288 million in humanitarian aid to South Sudan.
The aid, managed by the United Nations World Food Program (WFP), aims to support 2.2 million of the most food-insecure people. Specifically, target populations will receive life-saving food aid, health care, and nutrition services through this funding, as well as logistical support to transport cargo and humanitarian personnel to hard-to-reach areas that need support the most.
"An estimated 7.8 million people – approximately two-thirds of South Sudan's population – are likely to face crisis or worse levels of food insecurity during the coming lean season, including nearly 3 million people who are likely to face emergency levels of acute food insecurity and 43,000 people projected to experience catastrophic food insecurity in areas affected by conflict and climatic shocks," the USAID says in a press release.
According to the U.S. government, the African country has reached the most severe levels of acute food insecurity and malnutrition since its independence in 2011. Among other causes, the USA denounces human factors at the root of the humanitarian crisis in South Sudan, including "subnational violence, which also limits humanitarian access, as well as poor public financial management.