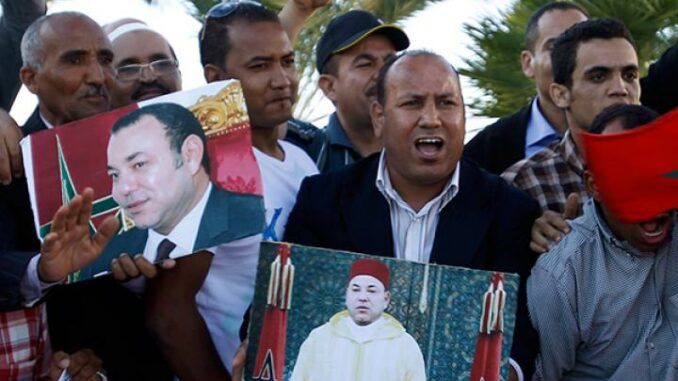 King Mohammed VI has instructed the various departments concerned to mobilize all the required means and coordinate their actions to provide the necessary assistance and help to the populations affected by bad weather and heavy snowfalls in the provinces of Ouarzazate, Zagora and Taroudant.
The King also instructed the Mohammed V Foundation for Solidarity to implement an emergency aid operation to assist the populations affected by the cold wave.
The operation will consist in intervening as close as possible to the populations, especially in the mountainous and remote villages, to provide the emergency humanitarian aid consisting of food products and blankets as well as appropriate social support and proximity medical care, the foundation said in a statement.
The Mohammed V Foundation for Solidarity explains that the aid will be delivered from this Saturday, February 18 by air, noting that aircraft of the Royal Armed Forces will be mobilized for this purpose from the Casablanca airport, in addition to the use of helicopters, which will be mobilized to reach the remote areas.
An important human, technical and logistical mechanism will be put in place, says the statement.
Dedicated teams of social workers and doctors of the Foundation, acting in coordination with relevant departments and local authorities, will be deployed on the ground to meet the needs of affected areas in the provinces of Zagora, Ouarzazate and Taroudant, the statement said.