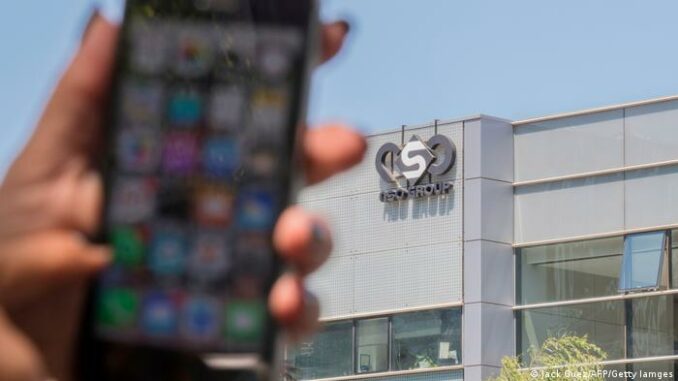 Spyware and malware researcher Jonathan Scott has published a new detailed report, debunking allegations and claims targeting Morocco on its alleged use of Pegasus spyware.
Published on Saturday, the report concluded that the disregard for legal systems against illicit actions have allowed some organizations to "become their own global judicial system."
The author of the report noted that such systems, allowed these organizations to be exempted from the rules of criminal procedure – a situation that enabled them to point their finger at institutions and government bodies without providing "verifiable evidence for their claims."
"Such departure from the foundations of our collective justice system poses a grave threat to science and geopolitics," he emphasized.
Scott stressed the serious claims presented by NGOs, reaffirming that such accusations have the "potential to jeopardize international relations with other countries."
"The allegations of malicious software installed on the mobile devices of political opponents have been shown to be nothing more than normal iPhone processes that exist in every device," Scott argued, emphasizing that such "false claims" by NGOs undermine computer and forensics science as a whole.
In 2021, NGOs Amnesty International and Forbidden Stories accused Morocco of using Israeli spyware Pegasus to spy on activists, journalists, and foreign officials, including imprisoned journalist Omar Radi.
Pegasus spyware is developed by Israeli company NSO and can be covertly installed on smartphones.
Following the accusations, Morocco's government has repeatedly called on the NGOs to provide evidence backing their claims – a demand that is still pending.
In response to such un-supported claims, Morocco's government decided to file a lawsuit against the NGOs as well as news outlets involved in promoting defamation against the country without presenting evidence.
Despite a lack of evidence supporting the claims targeting Morocco, members of the European Parliament have also been pushing and recommending texts hostile against Morocco echoing similar statements.
On January 19, over 300 MEPs voted on a resolution to condemn Morocco for alleged breaches of press freedom.
"Despite significant false positive results in forensics reports, the allegations against Morocco have continued to mount over time. The situation has reached a critical point, with the European Parliament ignoring scientific evidence that exonerates Morocco of any wrongdoing and instead passing a joint motion for resolution," Scott said in his report.
The researcher stressed that such accusations against Morocco came to light over a decade ago with a group of policy researchers known as Citizen Lab.
After the initial accusations made in 2012 there was a subsequent release of a three-part series of reports "labeling Morocco as a repressive regime," he said.
Scott went on to add that NGOs such as Human Rights Watch, Amnesty International, and Forbidden Stories among others joined the same chorus using similar or "exact allegations" against the North African country.
Referencing the Omar Radi case, Scott stressed that Amnesty International and Forbidden Stories claims remain unverified, stressing that this not only weakens the integrity of forensic science but "also damages the credibility of computer science as a field of study."
Radi is a Moroccan journalist, who received a six-year sentence in July 2021 for his involvement in rape charges against his colleague Hafsa Boutahar.
In response to the accusation, the journalist claimed that what they had was a "consensual relation."
Radi's arrest and trial were condemned by his supporters, who claimed that his detention was due to his journalism work.
Amnesty International, Forbidden Stories, and several news outlets – particularly in France — backed such claims, and put pressure on Morocco– accusing it of espionage and repression against its journalists.
"In the case of Omar Radi, a convicted rapist presently serving a prison sentence for his offense, Amnesty and the Citizen Lab have resorted to a defense strategy known as Saad (Spyware As a Defense)," Scott said.
The report detailed that such a strategy had been used to put pressure on governments to release perpetrators convicted for similar other charges, such as the case of journalist Carine Kanimba who was "allegedly" spied on by the Rwandan government through the use of Saad.
To back the weak evidence in the spyware case, Scott's report stressed that Kanimba claimed that her father, Paul Rusesabagina was also a victim of Pegasus spyware, the journalist's father is a convicted terrorist, Scott recalled.
However, despite the evidence against the defendant Saad was used to secure Rusesabagina's release from prison.
The researcher stressed that Amnesty International and the Citizen Lab deployed similar tactics as used in the Radi case.
Rwanda, however, was aware of the strategy and the country's President Paul Kagame strongly rejected the release of the defendant.
"Only an invasion of his country could force him to release Paul Rusesabagina," the report quoted the president of Rwanda as saying.
For the researcher, the terminology used by the NGOs, such as forensics analysis, forensics traces, and forensics reports "cannot be accurately labeled as such" as it lacks many components.
"Often, there is no mobile device used for conducting forensic analysis," the researcher said, stressing that the NGOs relied on iCloud backups of an iPhone to carry out their analysis.
In addition to the lack of evidence to back claims, the funding of NGOs also seems questionable, according to the researcher.
Referencing conflict of interest, Scott stressed that the funding the NGOs receive from the institutions to investigate Pegasus "raises serious concerns about the integrity of their findings." The institutions include the Ford Foundation and the Macarthur Foundation.
"This conflict of interest calls into question the impartiality of their investigations and undermines the credibility of their research," the researcher stressed.
Earlier this month, Morocco's lawyer Olivier Baratelli reiterated Morocco's rejection of the systematic allegations targeting the country.
Baratelli, who represents Morocco in the Pegasus case, said that "Morocco has clearly been the victim" of similar attempts for a "long time."
He added that the country has consistently denounced the "fanciful, unfair, and remote guided accusations over the use of Pegasus," he said, emphasizing that Morocco has initiated 10 criminal defamation proceedings against 10 newspapers which have spread the rumors without providing evidence.