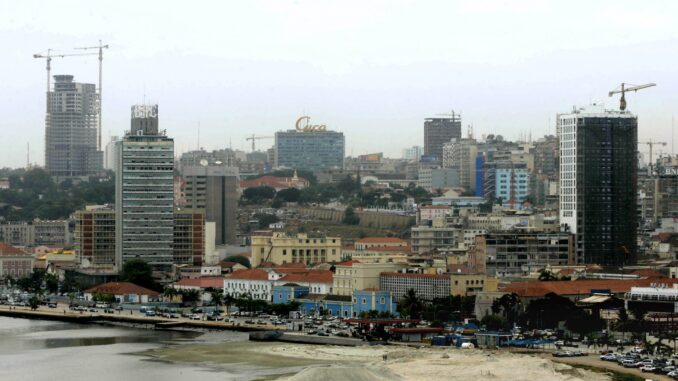 Angola is preparing to create a real estate investment fund, of US$5 billion, to manage assets received in the fight against corruption, the Finance minister announced Tuesday.
"The cases identified represent $15 billion [14.1 billion euros] in total, including assets, real estate, stakes, cars and cash. Of these 15 billion dollars identified, 5 billion dollars [4.7 billion euros] are already solved, and the bulk of this 5 billion [recovered in the fight against corruption] is not money, it's real estate, cars and assets that we put in the ministries or give to public entities that allow us to dispense with acquiring facilities for them," said Vera Daves de Sousa on LAC radio's Café da Manhã program.
"We are even thinking of creating a real estate investment fund, put the properties there and hire, through a public tender, a management company and receive the participation units, so that we don't have to manage all these assets ourselves, having the human and time limitations that we have," said the governor, when asked about the process of recovering assets as part of the fight against corruption.
"In 2022 the financing needs were 13% of GDP, this year they will be 11.3%, of which 10.9% will come from debt revenues, resources to international and local banks or bond issues to get liquidity to cover part of the General State Budget; this weight of debt revenues in the total cake is also reducing," said the ruler.
Considering that the issue of the removal of fuel subsidies is "the elephant in the middle of the room, and with ballerina shoes", Vera Daves de Sousa emphasized that the political decision is taken and explained that what's left is to find the mechanism that has the least impact on the most disadvantaged.
"It is a blind subsidy, which everyone can access, and with this revenue we could have a more targeted policy instead of subsidizing those who don't need it," said the Minister of Finance, pointing out as arguments for the elimination of this measure the fuel leaks to neighboring countries, the lack of participation in the market and the consequent loss of tax revenue, in addition to the issue of unequal treatment.
"These are several distortions to the market, but we are aware that the impact, mainly via transport, is considerable," he said, also recognizing the negative impact on municipalities, industries and farms, and on the price of freight to transport food.
"We have everything mapped out, now the challenge is in taking the shoe off the ballerina by thinking of measures that can mitigate the removal" of this subsidy that costs between $3 billion and $4 billion, about €2.8 billion to €3.7 billion, per year. "It's a considerable amount, considering that the Program for Integration and Intervention in Municipalities (PIIM) has 2 billion, so it would be two PIIMs," she exemplified.