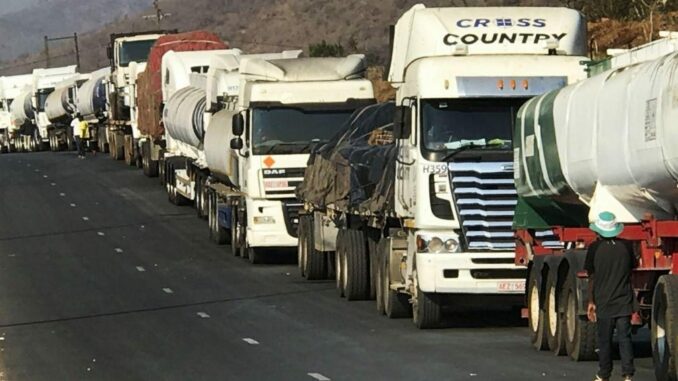 The Mozambican Federation of Road Carriers (Fematro) has suspended passenger transport between Maputo and Durban, in South Africa, due to insecurity on the route, the president of that organization announced on Tuesday.
"We have suspended our activities" and a meeting with South African operators is awaited, Castigo Nhamane said.
A South African passenger van bound for Durban was set on fire on Monday by unknown people who ordered the passengers out shortly after Maputo.
The incident came after more than a dozen Mozambican vehicles were similarly set on fire in KwaZulu-Natal, South Africa, earlier this year. Nhamane said that Mozambican carriers are taking passengers to the border at Ponta de Ouro without entering South Africa, and that South African carriers have also stopped entering Mozambique, leaving passengers at the crossing.
A meeting between the parties should be held in the coming days to coordinate the transport to the border crossing, he said.
The president of Fematro said that the measure will last until the governments of the two countries find a "definitive solution" to the insecurity. Nhamane repudiated the fire that destroyed a South African van near Maputo on Monday, ruling out the possibility that it was caused by transporters. The spokesman of the Maputo province police command, Juarce Martins, said that a man was arrested in Maputo city on suspicion of involvement in the case. Martins said that more people involved in the case are being sought.