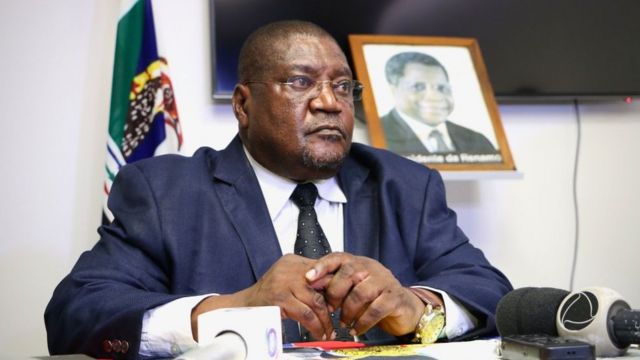 The President of Mozambique and the opposition Renamo leader maintain their differences over the holding of district elections in 2024, even after a meeting held on Wednesday, 8, in Maputo, in which they also analyzed the process of Disarmament, Demobilisation and Reintegration of former guerrillas by the end of this month.
At the end of the meeting, Renamo President Ossufo Momade reiterated that his party defends the holding of elections as agreed by the Head of State and the late partridge leader Afonso Dhlakama.
"What we expected is that we could hold the district elections because it is foreseen in the Constitution of the Republic and I would not like to see the country making changes in the law so that we can change the elections, so we will discuss to make our position known to the President of the Republic, but we would like that in 2024 we could have the district elections," said Momade.
In his turn, Filipe Nyusi said he is confident that the best solution will be found, taking into account its financial impact.
Filipe Nyusi considered that "the DDR process is a commitment of the government and Renamo, this case has been considered as an example and we cannot miss this opportunity to contribute to the pacification of our country and to serve as a case study for other countries that need the peace that is needed".
It is recalled that in December 2022, the closure of the last Renamo base located in the Gorongoza Mountains failed, after Ussufo Momade expressed his dissatisfaction regarding the alleged non-compliance with the agreements concluded in August 2019.