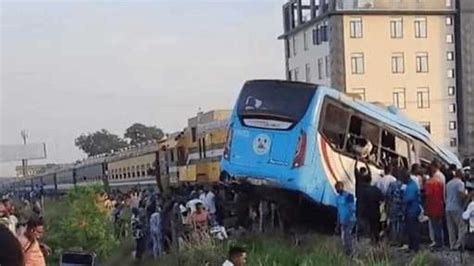 A train rammed into a public bus in Nigeria's economic capital Lagos Thursday and killed six people and injured dozens of others, emergency services and local authorities indicated.
The bus was taking government staff to work when it collided with the intra-city train in the Ikeja area of Lagos, said Ibrahim Farinloye, head of Nigeria's National Emergency Management Agency in the state.
"So far, 84 people were rescued alive and taken to the hospital … (and) the total deaths so far is six including those who died at the hospital," he added.
The bus driver according to the emergency services disobeyed the traffic signal as he tried to beat the train traffic signal before the train hit him.
Train and truck accidents are common in many Nigerian cities where traffic regulations are usually not respected, say local residents. They are a serious problem in Lagos, Nigeria's largest city and commercial hub, despite tough penalties introduced by authorities in recent years to try to curb the crashes.