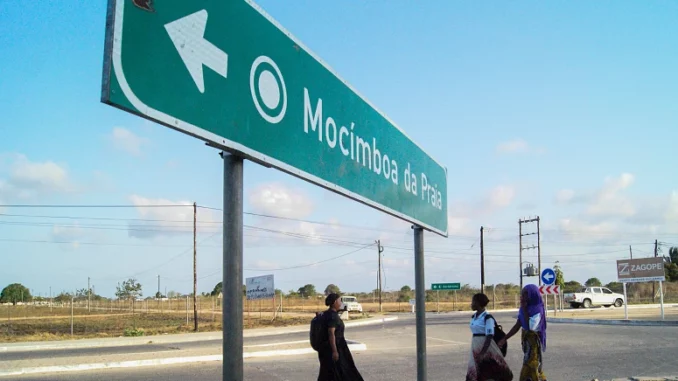 "In this first phase we are talking about an investment of about six million dollars [5.6 million euros], but at the end of the entire development program, we have calculated a total of 30 million dollars [28 million euros]," Helenio Turzão (administrator in the region) said.
On the night of August 12, 2020, the armed groups that have been carrying out attacks in Cabo Delgado invaded the port of Mocímboa da Praia and the clashes with the Defence and Security Forces left an unknown number of dead, including elements of the maritime force, in addition to several destroyed infrastructures.
According to Helenio Turzão, the rebels who occupied the port and the headquarters of Mocímboa da Praia for several months devastated the entire infrastructure, as well as the cargo of several clients that were in place.
"We found the port extremely destroyed, both from the point of view of infrastructure and cargo. We had to do all the clean-up activity to start the rehabilitation," the administrator stated.
The infrastructure works, which include the construction of a new wharf and the rehabilitation of the container yard, began in August 2022 and should be finished in July, at a time when the district is gradually coming to life as a result of joint operations by Mozambican, Rwandan, and Southern African Development Community (SADC) forces. "The commercial and industrial fabric is already returning with some strength, which means that there is already economic activity for the populations, who have been returning at a good pace," concluded Helenio Turzão.
After months in the hands of the rebels, Mocímboa da Praia was looted and almost all the public and private infrastructure was destroyed, as well as the energy, water, communication and hospital systems. In total, about 62,000 people, almost the entire population, have left the coastal town due to the conflict that began five and a half years ago, with emphasis on the mass escapes that occurred after the intensification of rebel actions in June 2020.
The coastal town was the one where armed groups carried out their first attack in October 2017, and was long described as the "base" of the rebels. Mocímboa da Praia is located 70 kilometers south of the construction area of the natural gas exploration project in Afungi, Palma, led by TotalEnergies.