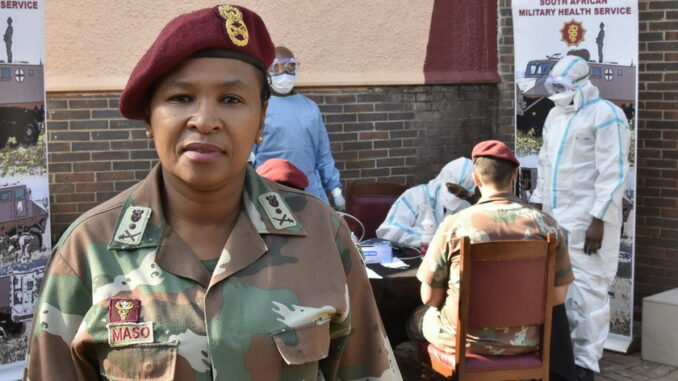 Military medical personnel have been deployed to several public hospitals in South Africa to mitigate the consequences of a strike that the government says has caused several deaths, the military said Monday.
"We have received a request from the minister of health to assist in the face of the ongoing strike and to ensure that services operate with minimal disruption," Phillip Makopo, spokesman for the South African army health service declared.
"Military health practitioners were deployed to hospitals on Wednesday" last week and "will remain there as required," he said.
South Africa's Minister of Health, Joe Phaahla, said at least four patients had died and that their deaths "could be directly attributed to the strike. Last week, strikers blocked access to various hospitals, preventing patients from entering them.
Joe Phaahla said that the military was also helping to secure access to the hospitals. On Monday morning, reporters saw four soldiers positioned near the Thelle Mogoerane Hospital in southeast Johannesburg, while police officers patrolled the entrance.
The strike affecting several public hospitals began a week ago with a work stoppage by nursing and maintenance staff demanding a 10% pay rise, while the government has only agreed to a 4.7% increase.
On Monday, the courts ordered a halt to the movement, but the strikers continued to observe the strike.