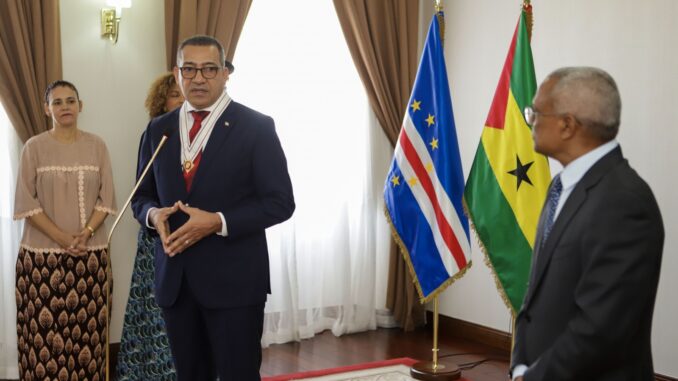 The Presidents of Cape Verde and Sao Tome and Principe called for a solution to the lack of direct air connections, the biggest constraint between two countries that share a strong relationship since the colonial period.
"The two countries should make a great effort to solve the problem of air and maritime transport between the two archipelagos, involving private companies and involving the existing companies between the two countries. Therefore, it is a desideratum that we have not been able to accomplish precisely because of the existing constraints," acknowledged the Cape Verdean President, José Maria Neves, in a joint statement with his counterpart from Sao Tome, Carlos Vila Nova, who started today, in Praia, an official visit to Cape Verde.
In order to go to Cape Verde, Carlos Vila Nova had to travel via Lisbon, with a similar return on Thursday. São Tomé and Príncipe has an important Cape Verdean community, of several generations, since the colonial period, and the same is true in Cape Verde.
"It is a constraint that we are still struggling with, both by air and by sea. If this were not a difficult issue, it would be solved. If it only depended on São Tomé, it would be solved. If it only depended on Cape Verde, it would be solved," said President Carlos Vila Nova on the same occasion.
Before the covid-19 pandemic, the Angolan air carrier TAAG guaranteed these air links. "It is a three-way pact and it is necessary to find mechanisms that meet the interests of all three," the São Tomense head of state also acknowledged.
Carlos Vila Nova was decorated at the Presidential Palace in Praia by his Cape Verdean counterpart with the Order of Amilcar Cabral, the country's most important distinction.
"São Tomé and Príncipe and Cape Verde have historic ties, ties of consanguinity and a very strong presence of Cape Verdeans in São Tomé and Príncipe. And this community has been a great bridge between our two countries," acknowledged José Maria Neves.