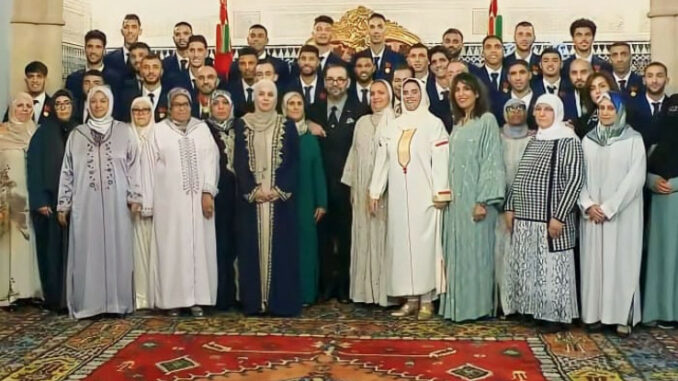 The Outstanding Achievement Award of the President of African Football Confederation (CAF) was granted this year to King Mohammed VI in recognition of the Monarch's contributions for the development of sport at home and across Africa.
The trophy was handed over by CAF President Patrice Motsepe to minister of national education and Sports, Chakib Benmoussa during a ceremony held Tuesday in Kigali, Rwanda.
Rwanda's President Paul Kagame also received the same trophy for best achievements accomplished in 2022. The awards ceremony was attended by FIFA President Gianni Infantino, President of the Royal Moroccan Football Federation, Fouzi Lakjaa, CAF Executive Committee, CAF Member Association Presidents and football legends including former Arsenal coach Arsène Wenger, Ivorian Didier Drogba, Brazilian legend Cafu, Nigerian Ayegbeni Yakubu…
In 2022, Morocco's football made history at Qatar's World Cup finals, finishing fourth on the global stage, after knocking out European giants such as Spain, Portugal and Belgium.
Moroccan football clubs such as Wydad of Casablanca, "Renaissance sportive de Berkane" (RSB) and national women's football won top titles in Africa and crowned best teams in the continents.