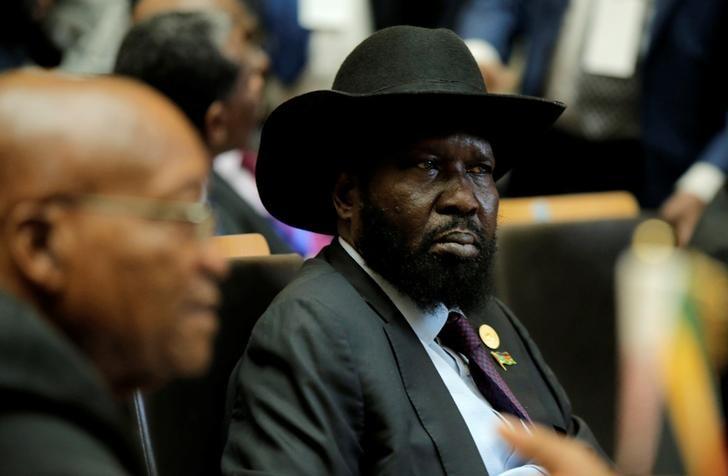 Two South Sudanese journalists arrested in January after broadcasting a video suggesting that Head of State Salva Kiir was urinating on him have been released, the president of the Union of Journalists of South Sudan (UJOSS) told media on Wednesday, demanding the release of two other colleagues.
Seven journalists from the state-owned South Sudan Broadcasting Corporation (SSBC) were arrested in January 2023. Three journalists have since been released. They were arrested as part of an investigation after a video went viral in December 2022 on social networks suggesting that the 71-year-old Head of state was urinating on him during an official ceremony.
The video shows Salva Kiir, wearing his black hat and light gray suit, with a dark stain spreading on his left leg. On Tuesday, "two journalists were released, Victor Ladu and Mustapha Osman," said Patrick Oyet, president of UJOSS.
"We are still asking the government to release Garang John and Jacob Benjamin who are still behind bars," he continued, calling on the authorities to "respect the law. "If there is a case, the journalists should be brought to justice, otherwise they should be released", Oyet urged.
South Sudan, a landlocked East African country, ranks 128th in the Reporters Without Borders (RSF) press freedom index. RSF says that "press freedom is very precarious in South Sudan, where threats and intimidation against journalists and media are permanent and censorship is rife.
After gaining independence from Sudan in 2011, South Sudan, the world's youngest state, descended into a civil war between arch-enemies Riek Machar and Salva Kiir that left nearly 400,000 dead and millions displaced between 2013 and 2018. A peace agreement signed in 2018 calls for power-sharing in a government of national unity, with Kiir as President and Machar as vice-President.