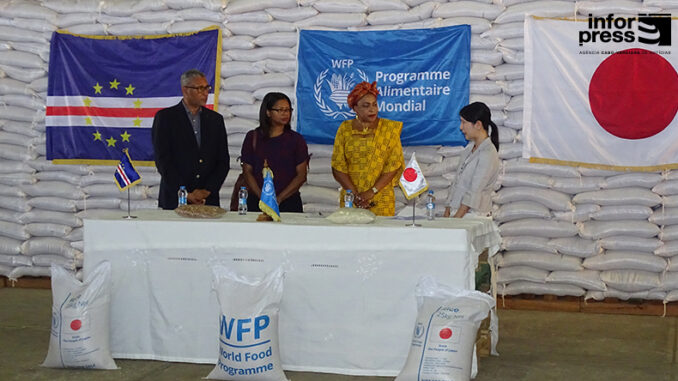 The Japanese government yesterday formalized the delivery of food to Cape Verde, worth 243 thousand euros, through the World Food Program (WFP), to strengthen school canteens, announced the Cape Verdean executive.
According to a government source, this "additional food aid" from Japan is part of the program initiated by WFP's West Africa office to assist children affected by the crisis in Cape Verdean schools and will be delivered directly to the Cape Verdean Foundation for Social Action and School (FICASE) in Praia.
According to the government, the goal is to "strengthen the national school canteens," adding that this support, worth $259,259 (243,000 euros) will strengthen the "response to the challenges linked to Food and Nutrition Security," contributing "to the increased availability of hot meals in schools across the country.
"With the covid-19 pandemic crisis, the prolonged drought ravaging Cape Verde and the war in Ukraine, a very delicate situation has been created in the economy and society due to the structural vulnerabilities of the archipelago," admits the Cape Verdean executive.
WFP returned to Cape Verde in September, 12 years later, to fund with 1.5 million euros the national school feeding program, which the institution started in 1979 and which it describes as one of the best in Africa.