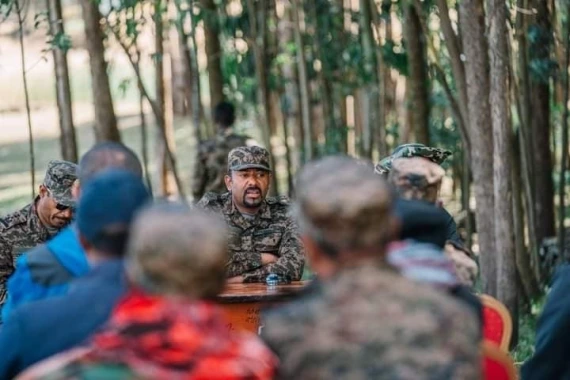 Eritrea on Tuesday described as "defamatory" and "baseless" the accusations of "war crimes" and "crimes against humanity" perpetrated according to Washington by its army during the two-year conflict in the Ethiopian region of Tigray.
"The accusations, which are not new, are not based on any factual and indisputable evidence," said the Eritrean Ministry of Foreign Affairs, referring to the allegations made the day before by the U.S. Secretary of State Antony Blinken.
These accusations "manifest the continuation of the unjustified hostility and demonization that the U.S. administration has continued to display towards Eritrea since 2009 to promote its hidden political agenda," Asmara said.
On Monday evening, Antony Blinken accused all the belligerents in the conflict in Tigray, pro-government forces and rebels, of having committed war crimes, saying that many of them were not "due to chance" or "an indirect consequence of the war" but "calculated and deliberate".
But he also accused in particular the federal Ethiopian army and its allies, the Erythrean army and the forces and militias of the Amhara region, of crimes against humanity, including "murder, rape and other forms of sexual violence and persecution" without mentioning the forces of the rebel authorities in Tigray.
This "cheap demonization campaign is aimed at blackmailing and intimidating Eritrea and the federal government of Ethiopia through false accusations" while "strengthening" the rebel authorities in Tigray to create more chaos and "create pretexts and conditions for further unlawful interference and intervention," the Eritrean ministry continued.
The Eritrean regime has militarily supported the federal Ethiopian government of Prime Minister Abiy Ahmed by sending troops to Tigray, which borders its southern border, to fight the forces of the Tigray People's Liberation Front (TPLF), a party that used to govern the region and had broken away.
The TPLF, which ruled Ethiopia for nearly three decades until Mr. Abiy came to power in 2018, has been Asmara's archenemy since a war between the two countries between 1998 and 2000. The "devastating war" in Tigray was instigated by the TPLF, whose "crimes are too numerous to recall but have been deliberately downplayed" by Washington, Asmara says.