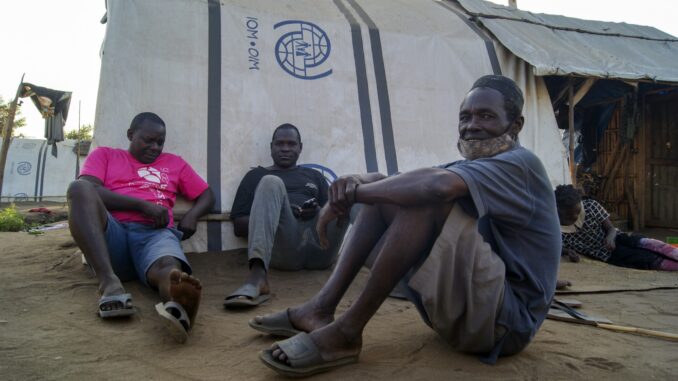 The Japanese government will provide an additional $1.5 million (1.3 million euros) for food assistance to those displaced by armed violence in Cabo Delgado, northern Mozambique.
The amount, made available through the World Food Programme (WFP), will guarantee emergency food for 25,800 displaced people who are in Niassa, Cabo Delgado and Nampula provinces due to terrorism in northern Mozambique.
"This contribution, channeled through Japan's Emergency Financing fund, will help address food security among the most vulnerable families in Northern Mozambique. It will also enable WFP to address acute and moderate malnutrition by providing assistance to 15,000 children under the age of 5 and 12,000 pregnant and lactating women," WFP said in a statement released during the announcement ceremony of the support in Maputo.
"We stand side by side with the people of Mozambique and will continue to support our Mozambican friends to meet the challenges of the ongoing crisis," the Japanese ambassador, Kimura Hajime, said during the event.
Data advanced by WFP indicates that since 2019, Japan has provided $23 million (21 million euros) for the UN agency's humanitarian operations, with a focus on Cabo Delgado province which has faced an armed insurgency for five years with some attacks claimed by the extremist group Islamic State.
The insurgency has led to a military response since July 2021 with support from Rwanda and the Southern African Development Community (SADC), liberating districts near gas projects, but new waves of attacks have emerged south of the region and in neighboring Nampula province.
The conflict has left one million people displaced, according to the United Nations High Commissioner for Refugees (UNHCR), and about 4,000 dead, according to the conflict registration project ACLED.