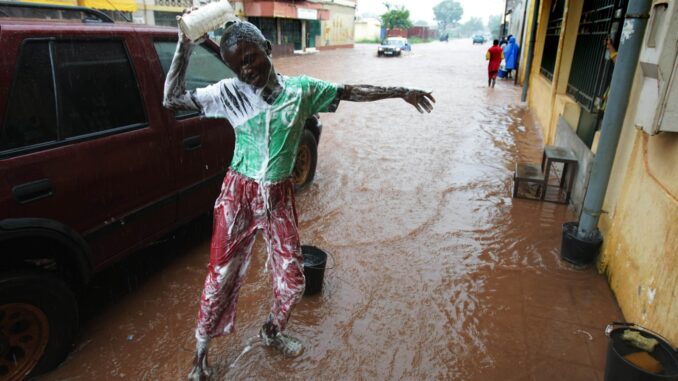 The director-general of the Migration, Foreigners and Borders Services of Guinea-Bissau, Lino Leal da Silva, denounced the "worrying increase" of cases of Guinean children begging in Senegal and on the streets of Bissau.
In a press conference in Bissau, Leal da Silva said that only in 2022, 382 Guinean children were detected by the border control services who returned to the country from Senegal or were banned from entering the country.
The cases are related to children who present themselves as Koran apprentices, but who end up begging on the streets of Dakar, noted the director-general of Migration, Foreigners and Borders.
Leal da Silva said that the 382 cases were registered at border crossings with Senegal, proving that there is "a large flow of Taliban children" from Guinea-Bissau to Senegal.
Talibé is the name given to a child who leaves his family environment to learn the Koran from a Koranic master in his village or in another community, which may be in another country.
The head of Guinea-Bissau's Border Services urged Guineans to stop the practice that he said is shameful for the country.
"People must stop this situation. People instill this spirit that we are poor and so they have to put children in begging, this is very ugly, it is shameful to even see Guinean children begging in the streets of Dakar or here in Bissau," considered Lino Leal da Silva.
The director-general of Frontiers urged the Koranic masters (Islamic teaching teachers) to "do as the Catholics do" who, he said, teach the children in organized places.
"Starting Monday we will be in all the arteries of Bissau to inspect: The child caught in the street asking for alms from his Koranic master will be called to answer before the law," warned Lino Leal da Silva.
The Guinean President, Umaro Sissoco Embaló gave an ultimatum to the new Minister of Interior, Soares Sambu, to put an end to children begging in the streets of the country and the ruler said that the order begins to be fulfilled as of Monday.