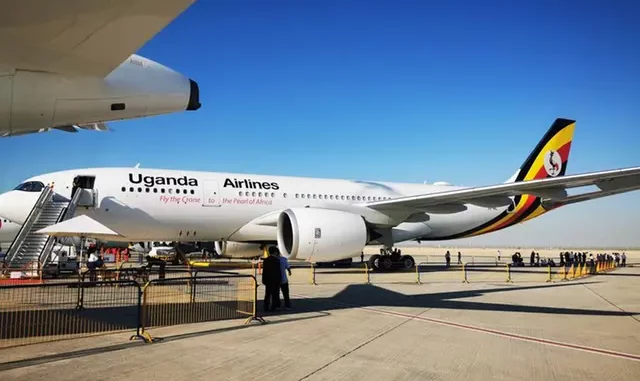 Uganda Airlines will resume direct flights to the Rwandan capital Kigali for the first time since its revamp in 2019 and a year after both countries reopened their common border.
Ugandan Foreign Affairs Minister Jeje Odongo made this announcement last week at the conclusion of the two-day 11th Session of the Rwanda-Uganda Joint Permanent Commission (JPC) in Kigali.
For Odongo, the move seeks to address transport challenges faced by the business community from both countries, boost trade, enhance connectivity, and contribute to the strengthening of people-to-people exchanges.
"Uganda welcomes the acceptance of the designation of our national carrier Uganda Airlines by the Rwanda authorities, which will lead to its commencing of direct flights from their hub in Entebbe to Kigali," he added in a statement.
Uganda Airlines resumed commercial flights in 2019, targeting mostly regional destinations but efforts for the carrier to secure landing rights in Kigali have been futile, mostly because of a diplomatic rift.
Rwanda-Uganda Joint Permanent Commission made several concessions to reopen their common border last year. Allowing Uganda Airlines to fly to Kigali signals a further opening-up of relations between the two countries.
Already, RwandAir, Kigali's national carrier, operates direct flights to Entebbe. Trade between the two countries has significantly gone down, although it is currently on the rise.