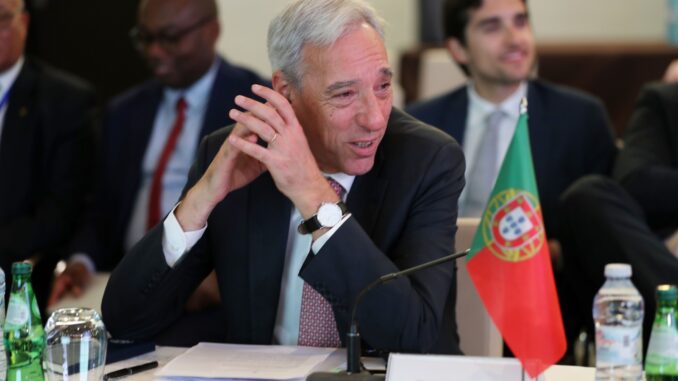 The Portuguese Foreign Minister on Monday ruled out any basis for the possibility that Angola had sent mercenaries to Russia in the invasion of Ukraine.
"We do not see any basis for a news item that talks about mercenaries, we do not believe it has any basis and therefore it is a matter that does not concern us," said João Gomes Cravinho, on the sidelines of the 16th extraordinary meeting of the council of ministers of the Community of Portuguese Speaking Countries (CPLP), which Luanda hosted on Monday.
At issue is a news release in Portugal that told of the sending by Angola of 100 mercenaries to fight in the war between Russia and Ukraine, an issue minimized by Cravinho, who is in Luanda as part of the CPLP and said he had not had the opportunity to speak with his counterpart on bilateral issues.
"We have a dialogue that is permanent, Minister Téte António was in Lisbon a few weeks ago, we are now together in this meeting of the CPLP in Luanda and we will be together very soon in other meetings," stressed the Portuguese leader, stressing that the two countries have "a dialogue that is permanent," highlighting the "important contribution that Angola is giving to resolving the situation in the east of the Democratic Republic of Congo (DRCongo)," he emphasized.
The head of Portuguese diplomacy welcomed the role of Angola in the region, which "now materializes through the sending of Angolan military forces to that neighboring country in the process of cantonment of rebel groups in eastern Congo.
Recalling that he was previously defense minister, Cravinho stressed that "no country sends its forces lightly to other parts of the world, particularly where there is a possibility of conflict.