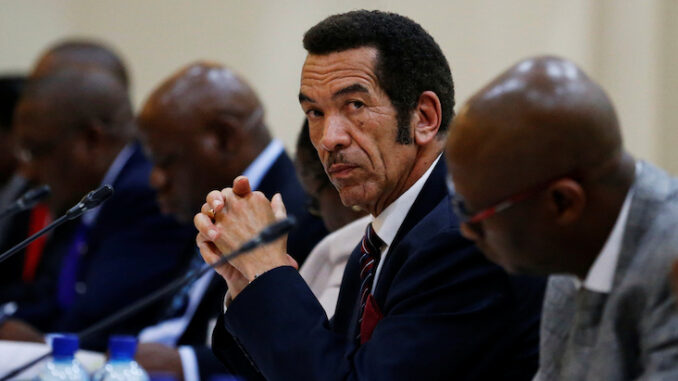 He left the office with peace of mind. But disappointed by his designated successor, whom he now accuses of authoritarianism, former Botswana President Ian Khama intends to make a comeback on the political scene and take over the reins of the country in next year's presidential election.
The transition between the two men had, however, been exemplary in 2018: after ten years in power, Mr. Khama had resigned at the end of a second term, as provided by the Constitution. His vice-president Mokgweetsi Masisi, whom he himself had chosen as his successor, had then unsurprisingly taken over.
Political life in Botswana is generally quiet. The diamond-producing country is one of Africa's most stable democracies. But now the former head of state is promising a fierce campaign to unseat his 60-year-old replacement, whom he sees as a threat to democracy in the southern African country.
"I have to fix the mistake I made in appointing Masisi as my successor," he confessed in an interview during a visit to Johannesburg. "It was a huge mistake, which the country regrets. He totally undermined democracy, human rights, the rule of law and interfered in the judicial system," he said.