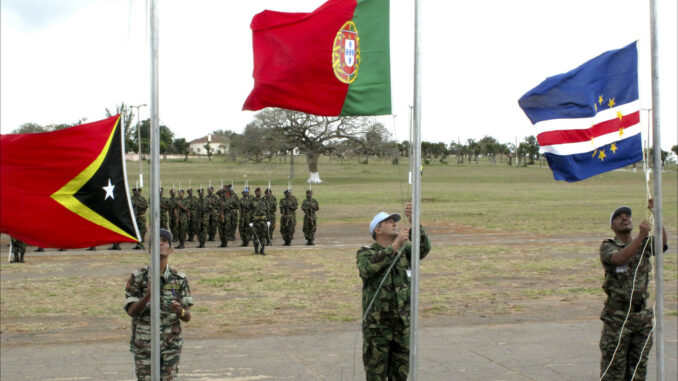 The military exercise of the Community of Portuguese Speaking Countries (CPLP) Felino 2023 started Tuesday in Bissau, Guinea-Bissau, with the presence of Portugal, Cape Verde, Brazil and Timor-Leste.
According to Brigadier General Samuel Fernandes, Felino "highlights the determination" of the CPLP countries to "develop a common effort to give greater projection and visibility to the community's capabilities in collective and cooperative security.
Felino 2023, which will run until Thursday, will have in Guinea-Bissau the Charter Exercise format, previously called Command Post Exercise, and the Forces on the Ground format will take place in 2024 in Portugal. The objective of the military exercise Felino is to test the intervention capacity of the CPLP countries in peace support and humanitarian aid missions at a technical and operational level.
Angola, São Tomé and Príncipe, Equatorial Guinea and Mozambique will not participate in the exercise.