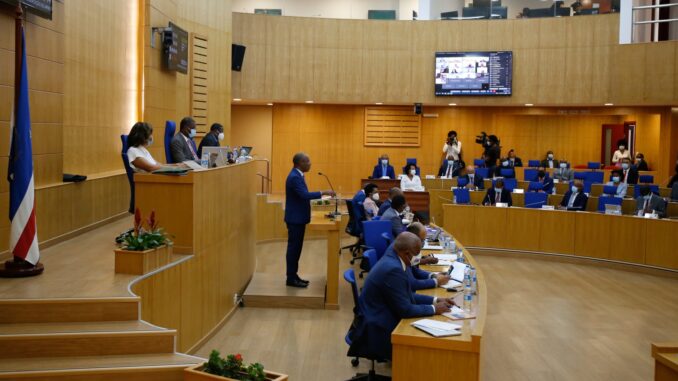 The Cape Verdean parliament has scheduled for next week a vote on the proposal by a member of the Movement for Democracy (MpD, majority) to classify the Portuguese language as intangible heritage of Cabo Verde (Cape Verde).
The discussion of this bill is scheduled for the first ordinary parliamentary session of this month, which will take place from April 12 to 14, according to the agenda.
The Cape Verdean parliament had returned this proposal to the proposer MP, Mircéa Delgado, in February, after a negative opinion from the Immaterial Patrimony Directorate.
According to the previous opinion of the Specialized Committee on Education, Culture, Health, Youth, Sports and Social Issues of the National Assembly of Cape Verde, the bill had been returned to the proponent deputy, for possible reformulation and "the presentation of a bill to establish the National Day of the Portuguese Language, as happens in other Portuguese-speaking countries," it reads.
The committee then decided not to issue a favorable opinion to the deputy's project, given the negative opinion of the Ministry of Culture and Creative Industries, through the Directorate of Intangible Heritage, and "in the absence of an external opinion requested to the Camões Institute to substantiate and provide further elements of analysis.
"In the case of Cape Verde, as the Portuguese language is not a national creation, it is necessary to know the position of Portugal as a country of origin that (…) has not classified its mother tongue as heritage," reads the opinion, which cites one of the arguments of the Directorate of Intangible Heritage, which adds that "there is no record of non-native languages classified as national cultural heritage.
"The language as an ancestral practice and cultural tradition, reflecting local specificity, is a condition for the existence of other goods, not constituting in this case the good to be classified as intangible cultural heritage, safeguarding native languages, endangered and in need of protection, which is not the case," the directorate also claims, quoted in the opinion of the same committee.
The bill aims to classify the Portuguese language as intangible cultural heritage, because it is an "integral and structuring part" of the archipelago's history, reads the proposal submitted to the National Assembly by Deputy Mircéa Delgado.
Article 9 of the 1992 Constitution of the Republic of Cape Verde defines only Portuguese as the official language, but also states that the state should promote "the conditions for the officialization of the Cape Verdean mother tongue, on par with the Portuguese language.