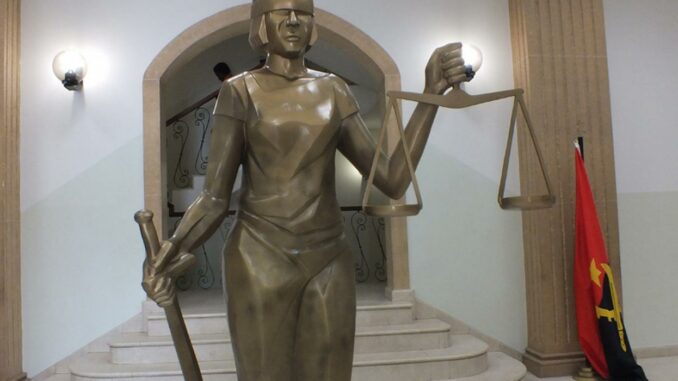 Angolan Public Ministry Judges Union warns of "disastrous consequences" of bailiffs' strike, which postpones trials in courts and "compromises" safeguard of fundamental rights.
For the president of the National Union of Public Ministry Magistrates (SNMMP) of Angola, Adelino Fançony, the courts are institutions that work within an organizational system whose functioning depends on the impetus of human resources, namely magistrates and bailiffs.
"And the lack of these elements makes the system ineffective," said the magistrate commenting on the first phase of the national strike of judicial officers, which began last March 20 and is now in its final week.
The biggest consequence of this strike, he said, "is the postponement of many steps, such as trials, production of evidence…And we are still not doing a study to determine the number of hearings that should be postponed because of this strike." The strike would double the length of the proceedings in the courts, he said.
"See that one of the biggest judicial problems in the country is the slowness of the processes and when there are these strikes, then this slowness doubles," he pointed out.
The first phase of the national strike called will end on Friday, April 14.
Better working conditions, career promotions, approval of a new remuneration statute, lack of transportation to court, subsidies and incentives are some of the claims of SOJA.
Adelino Fançony, who says he is in solidarity with the SOJA, also considers that the strike "compromises" the safeguarding of the rights and liberties of citizens, eager for justice, as this is one of the main functions of the courts.
The leader of the National Union of Public Prosecutors of Angola also hopes for a dialogue between the parties to resolve this dispute.