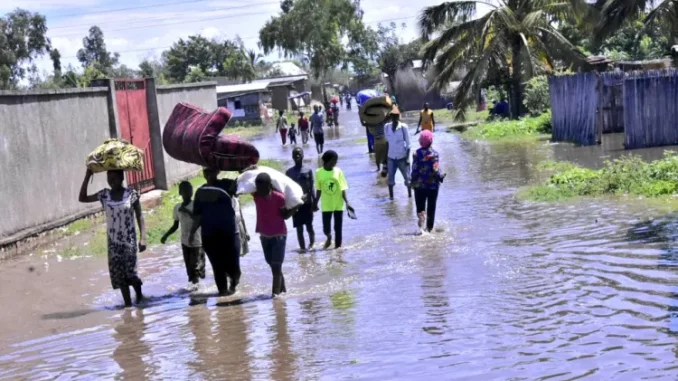 Thousands of people in Burundi have been displaced by torrential rains that have been pouring on the country amid the wet season.
Thousands of families in a part of western Burundi near the neighboring Democratic Republic of Congo (DRC) have been displaced by week-long floods caused by rains.
Mutimbuzi district chief administrator Simeon Butoyi told media that more than 4,000 families living in the village of Gatumba were forced out of their dwells by the flooding.
"Many people's homes are now uninhabitable, people spend the night in open spaces in cold weather," Butoyi said.
The region is familiar with flooding. 40 000 people were forced to move to camps in Gatumba over the last three years. At least 7,000 others have reportedly relocated out of Gatumba to safer areas before the latest floods. Brigadier General Anicet Nibaruta, who heads civil protection and disaster management, said camp residents could be relocated to neighboring Rumonge province and Bujumbura's Kabezi district.
About 800,000 people live around the Tanganyika Lake region, near DRC.