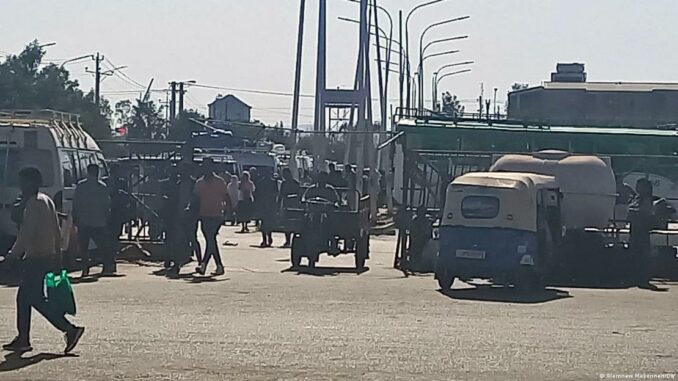 Calm had returned to the main towns in Ethiopia's Amhara region by Thursday, according to residents, after several days of unrest following the federal government's decision to disband local "special" military units.
"Today, it's quiet. Banks are open and stores are starting to open. Transport resumed yesterday (Wednesday) afternoon," a resident of Bahir Dar, the administrative capital of Amhara, said on Thursday, requesting anonymity.
In Debre Birhan, one of the main cities of the region, "today nothing is happening, everything is quiet," said Thursday in a message to media, a resident, also wishing to remain anonymous. Gondar, former imperial capital and most populated city of Amhara, had also found the quietness on the eve of Good Friday, then of Fassika Sunday, the orthodox Easter, ultra-majority religion in Amhara.
According to an Ethiopian journalist who contacted relatives on the spot, calm had also returned to Dessie and Woldiya. The situation is difficult to assess in Amhara, which is off-limits to the press "for security reasons" and with which communications are uncertain.
For the past week, these five towns, among others, have been the scene of demonstrations, road blockades and sometimes armed clashes between federal soldiers and members of the Amhara "special forces" or local Fano "self-defense" militias.
The unrest was triggered by the decision of Prime Minister Abiy Ahmed's federal government to "reassign" members of the regional "special forces" – military units that have been illegally established for the past 15 years by several of the 11 federal states – to the federal army or police.
Five towns in the region – Gondar, Dessie, Debre Berhan, Woldiya and Kombolcha – have night-time traffic restrictions imposed by local "command posts", suggesting that they are under military authority.
The toll of the violence is unknown, but the Ethiopian Human Rights Commission (EHRC), an independent statutory public institution, reported on Wednesday evening that "civilians were killed and injured as a result of action by the security forces or attacks by unidentified persons.