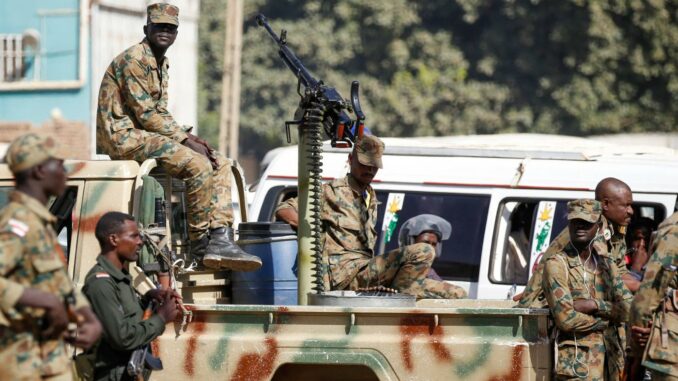 The Sudanese army led by General Abdel Fattah al-Burhane described on Thursday as a "dangerous turning point" the deployment of General Mohamed Hamdane Daglo's paramilitaries in the cities, the latest episode in the rivalry between the two men who have been at the helm since their putsch in 2021.
In recent days, while civilians and the international community were forced to accept a new postponement of the signing of a political agreement that is supposed to break the deadlock in the country – because of the differences between the two men – many observers have reported the arrival of tanks and men in several cities, including Khartoum.
On Thursday, the army confirmed "a mobilization and deployment in the capital and other cities on the orders of the command of the Rapid Support Forces (RSF)," the much-feared ex-militia from Darfur under the command of General Daglo, known as "Hemedti.
These movements were ordered "without the approval of or coordination with the command of the armed forces," the army accused, saying it was "sounding the alarm" in the face of "a dangerous and historic turning point. This deployment "increases the security risks", it continued in a statement, issued in response to the RSF, which earlier said it was "deploying to maintain security and stability" in full coordination with the army.
The future of the paramilitaries is now the main issue in Sudan: any return to the democratic transition is dependent on their integration into the regular troops. While the army does not refuse, it does want conditions of admission and limits their incorporation in time. General Daglo, for his part, is demanding broad inclusion and, above all, his place on the general staff.
It is this dispute that is still blocking the return to the transition required by the international community to resume aid to Sudan, one of the poorest countries in the world.