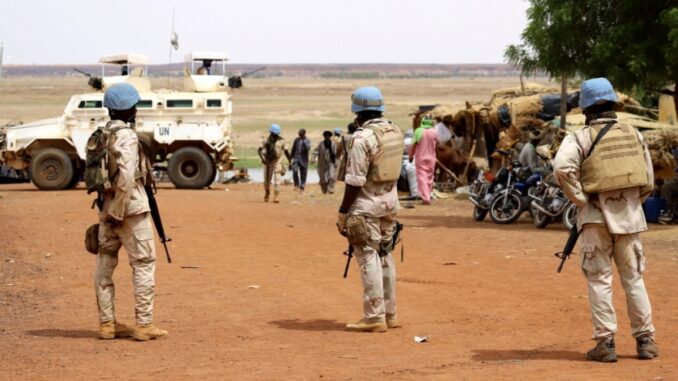 The United Nations Multidimensional Integrated Stabilization Mission in Mali (MINUSMA) announced Tuesday two of its military personnel were wounded in the explosion of a landmine in a village, near Douentza, in Mopti region.
On Twitter the mission indicated that its local bureau in Mopti confirmed that the blast came near the village Amba, 75km from Douentza.
The attack follows another explosion near Douentza. The incident targeted a car in a logical convoy coming back from Timbuktu. One soldier was wounded in the attack.
The mission is one of the most dangerous peace operations for Blue helmets. Since its establishment in 2013, 185 peacekeepers have lost their lives in hostile acts. So far this year, nine landmine attacks targeted the mission. Three Senegalese soldiers lost their lives while five others were injured.