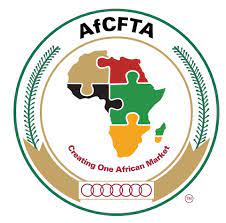 Africa's private sector has descended on Cape Town, South Africa, to participate in the 2023 African Continental Free Trade Area (AfCFTA) Business Forum, convened by the AfCFTA Secretariat April 16-18.
The event is primarily meant to attract broad participation of Africa's private sector, strategic investors, financial institutions, investment promotion agencies, business councils, chambers of commerce, multinational corporations, African women and youth business organizations, as well as heads of state and government, and AfCFTA partners.
The key objectives of the event, as outlined by the AfCFTA Secretariat, include, but are not limited to, creating awareness of the current trade and investment opportunities in the area among Africa's business community; connecting businesses to funding opportunities for AfCFTA value chains; and promoting a private sector-friendly environment, especially for Small, Micro and Medium Enterprises (SMMEs) led by Women and Youth.
Intra-Africa trade is the only way to help African economies build robust and more resilient economies to absorb any shock – internally or externally, said Secretary-General of the African Continental Free Trade Area (AfCFTA), Wamkele Mene, one of the keynote speakers at the AfCFTA Business Forum. This, he said, will help managers of African economies to stop asking the International Monetary Fund (IMF) and other financial institutions for monetary support whenever there is an economic meltdown. "Intra-Africa trade is the best tool we have," Mene pointed out. "Intra Africa trade is what is within our means as Africans to mitigate the risk of reduced support for development finance which I think is unfortunate. If we boost intra-African trade, we will see the contribution to GDP, to Africa's combined GDP increasing."