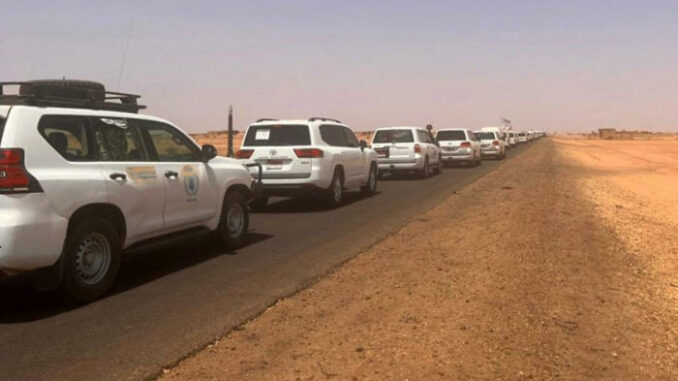 Shots and explosions shook Khartoum and its suburbs on Sunday, with fighter jets flying overhead. Residents fear a resurgence of violence after the departure of foreigners.
U.S. Special Forces evacuated U.S. Embassy staff in Khartoum, Sudan's capital, President Joe Biden said Sunday.
Several countries also began evacuating their nationals from Sudan after the departure of U.S. diplomatic personnel, as deadly fighting between the military and paramilitary has raged for more than a week.
According to testimonies collected by reporters, shootings and explosions still shook Sunday Khartoum and its suburbs, overflown by fighter planes.
Pope Francis called for "dialogue" in the face of the "grave" situation in the country, where, since April 15, the two generals in power since their 2021 putsch have engaged in a merciless war.
According to the World Health Organization (WHO), the violence, mainly in Khartoum and Darfur (west), has left more than 420 people dead and 3,700 injured.
Tens of thousands of people have been displaced to other states in Sudan, or to Chad and Egypt, while several countries are mobilizing to evacuate their nationals.
France announced on Sunday that it had begun a "rapid evacuation operation" for its nationals and diplomatic personnel. Europeans and people from "allied partner countries" are also being taken care of.