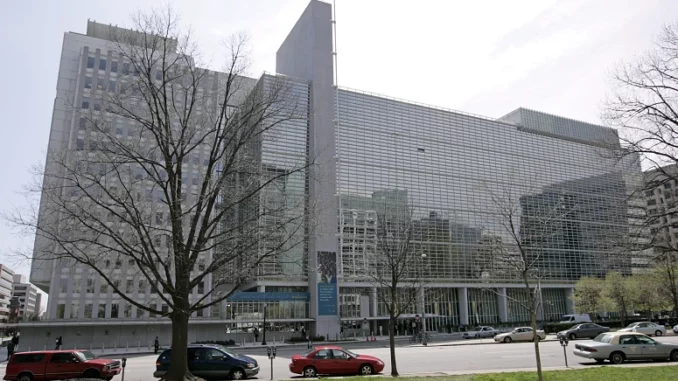 Cape Verde announced a World Bank's guarantee of $15 million (13.6 million euros) in long-term financing with a five/seven years grace period amortizable over the next 30/40 years, to improve shipping.
The Minister of Finance and Business Development, Olavo Correia, made this revelation to the press on the occasion of the signing of the addition to the concession contract between the State of Cabo Verde and CV Interilhas.
The official underlined that this initiative is meant to reduce, in the near future, the financial operational costs and means adapted to improve the level of maritime transport services, stating that the Government is committed to ensure an excellent level of services, in political and operational terms, to Cape Verdeans.
The Minister of the Sea, Abraão Vicente, said that with this financing, the Executive will be able to put ships at the service of the concession, at reasonable prices, and make the concession sustainable in the medium and long term, a strategy that he considers beneficial also for the private sector.
With this addition to the assignment contract, the concessionaire will operate with three boats, namely Chiquinho BL, Dona Tututa and "Kriola", leaving the fast-ferry Libertadi as a backup to ensure the fulfillment of the lines, more internal mobility and an efficient movement of people and goods between these islands.
The schedule includes 14 weekly trips on the line São Vicente/Santo Antão, twice a week São Vicente/São Nicolau/Sal/Boa Vista/Santiago, once a fortnight São Vicente/Santo Antão/São Nicolau/São Vicente, three times a week Brava/Fogo/Santiago and three times in the low season Santiago/May, whose high season will be provided with another connection, in order to make four trips a week.
The ship Praia d'Aguada, according to Abraão Vicente, will continue to operate outside the concession, for not having the characteristics of the "roll on roll off", so it was given to the owner "Cabo Verde Fast Ferry", but it will be in service to "ensure that it continues to offer a useful service to Cape Verdean companies and citizens.