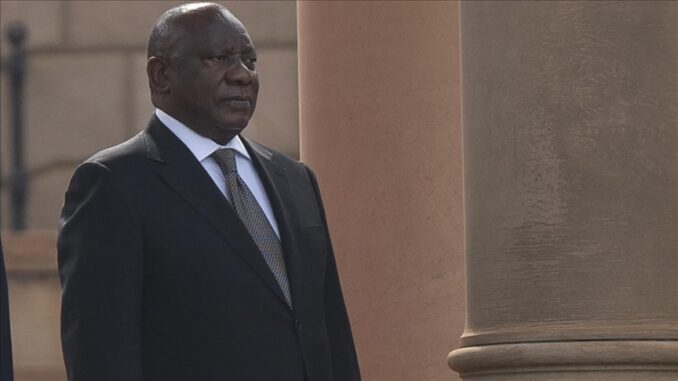 South Africa's ruling ANC has called for the country, criticized since the start of the war in Ukraine for its closeness to Moscow, to leave the International Criminal Court (ICC), President Cyril Ramaphosa said Tuesday.
The Hague-based ICC issued an arrest warrant in March for Russian President Vladimir Putin for the war crime of "deporting" Ukrainian children. Pretoria is due to host a BRICS summit in August, a group of countries including South Africa, Brazil, China, India and Russia. As a member of the ICC, the country is theoretically supposed to arrest the Russian president upon his arrival in the country.
"The ruling party has decided that it is prudent for South Africa to withdraw from the ICC," Ramaphosa said at a press conference following a visit by Finnish President Sauli Niinistö. The African National Congress (ANC) met over the week-end. The question of whether South Africa will stop Putin is "under consideration," the Head of state added.
Ramaphosa explained that the decision was made "largely" because of what is perceived as unfair treatment of some countries by the court. "We would like to see this issue of unfair treatment discussed properly, but in the meantime, the ruling party has decided once again that we should withdraw," Ramaphosa said. In the afternoon this 25th April, the South African Presidency emphasized that the country is still a member of the ICC.
South Africa had previously sought to withdraw from the ICC in 2016 after a visit by former Sudanese President Omar al-Bashir. Pretoria had refused to arrest the latter, who was also the subject of an arrest warrant from the court.
But Pretoria's withdrawal was thwarted by the country's judiciary, which ruled that such a decision would be unconstitutional. An African diplomatic power, South Africa has refused to condemn Moscow since the beginning of the war in Ukraine, claiming to adopt a neutral position.