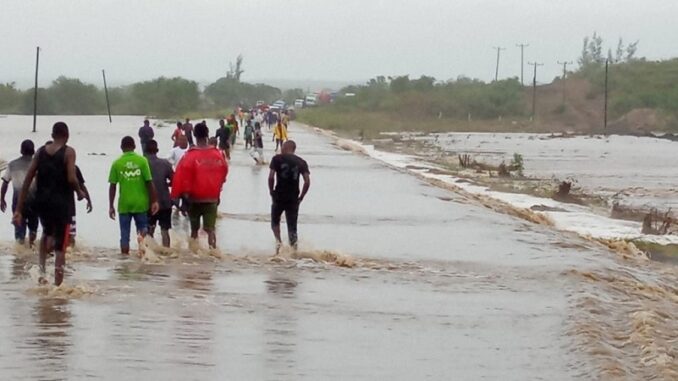 Cholera cases in Mozambique have increased tenfold since February, with more than 28,000 people infected in the southern African country still reeling from the passage of deadly cyclone Freddy, Unicef warned Tuesday.
"More than 28,000 cases of cholera have been recorded in Mozambique", Guy Taylor, spokesman for the Mozambican branch of the UN agency, which has distributed 2.4 million doses of oral vaccine in the country, told a news conference in Geneva.
"This is ten times the number recorded at the beginning of February, and more than half of the cases are children", he continued, adding that the numbers continue to rise. The interruption of water supply, hygiene and sanitation services caused by the cyclone has increased the spread.
According to the World Health Organization (WHO), the disease has killed 123 people in Mozambique since late last year. An acute diarrheal infection caused by eating food or drinking water contaminated with bacteria, cholera is on the rise, especially in Africa, according to the WHO.
According to UNICEF, Freddy destroyed a hundred health facilities and 250 water points in Mozambique, depriving about 300,000 people of drinking water, mainly in the center of the country, one of the poorest in the world. The cyclone killed at least 86 people in the country of 33 million and left tens of thousands homeless. More than 390,000 hectares of land were also affected by the cyclone, raising concerns about the upcoming harvest.