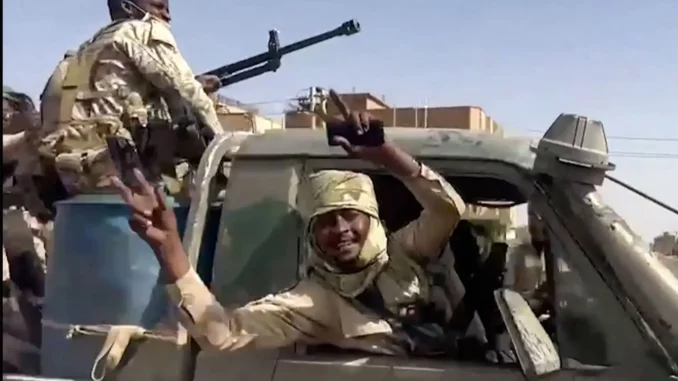 The deposed Sudanese dictator Omar al-Bashir is "still in a hospital under the custody of the judicial police", the army announced on Wednesday, after one of his lieutenants, wanted by the International Criminal Court (ICC), announced that he had escaped with others. The army said that four other "military accused for the June 30", the coup d'état of al-Bashir in 1989, are also "in the Alia hospital of the armed forces" since "before the beginning" of the fighting on April 15 between the two generals in power in Khartoum.
A former dictator in Sudan wanted for crimes against humanity announced that he had escaped from prison with other ex-collaborators in this country in the midst of chaos, raising fears of a new conflagration at a time when a ceasefire concluded under the auspices of the United States remains fragile.
Ahmed Haroun was detained in Kober prison in the capital Khartoum, along with other senior officials of the former regime, including Omar al-Bashir, the deposed dictator in 2019 and the subject of an arrest warrant from the International Criminal Court (ICC) for "crimes against humanity" and "genocide" in Darfur.
In an address recorded on Sudanese television Tuesday night, Haroun, who is also wanted by the ICC, said former officials of Bashir's regime were no longer in detention.