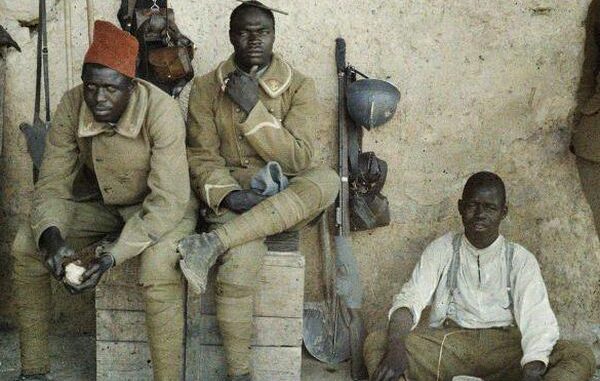 After nearly 20 years of living thousands of miles from their families in West Africa, hundreds of war veterans could now claim their French army pension and are allowed to return to live in their native Senegal.
"It's a victory," one of the decorated veterans told the journalists as he prepared to fly back last week with eight other former soldiers aged 85 to 96. "We're going home to live with our grandchildren." Hundreds of thousands of African soldiers fought for their colonial master France in the two world wars and against independence movements in Indochina and Algeria. In WWI, France deployed approximately 450,000 indigenous troops from what is today Senegal, Algeria, Tunisia, Morocco, and Somalia.
"I'm going to live and eat well. I'll walk around the village. It's paradise over there," one of the Senegalese veterans said with a grin.
Before the French government in January lifted a six-month residency condition for their military pension, the surviving veterans among the so-called "Senegalese Infantrymen" had to live in France for half the year or lose their pension. The condition was dropped in January, saying they could return home for good and continue receiving their monthly allowance of €950 euros and, on top of that, their flight home to Senegal and moving expenses will also be paid for by the government.
But for most, it is too late because only a few dozen of the former riflemen are still alive and some of them are too frail to return home. The decision coincides with the release of a movie titled "Tirailleurs" that is a tribute to the young men of Senegal and other French colonies, highlighting the untold sacrifices they made on France's battlefields during World War I.