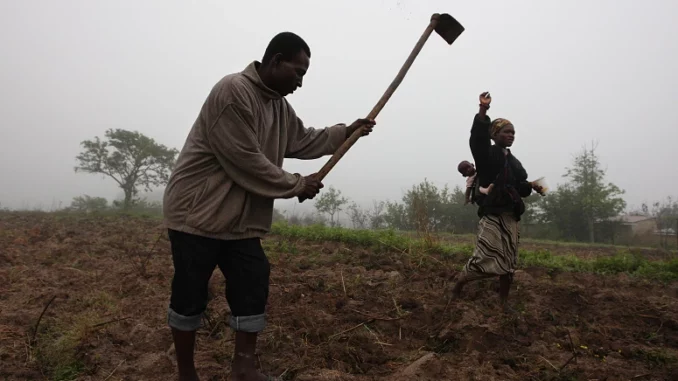 The Prime ministers of Guinea-Bissau and Cape Verde reaffirmed Thursday the will to strengthen bilateral cooperation in several areas, with emphasis on agriculture, where Bissau will offer Praia land to practice this activity.
The will was expressed by the two heads of government in speeches during the opening ceremony of the second International Development Partners Conference, which is taking place on the island of Boa Vista.
"Because of the historical ties that unite the peoples of Guinea and Cape Verde, the identity of challenges shared over the years by the two brotherly countries, the need to strengthen South-South cooperation, either at the ECOWAS [Economic Community of West African States], or at the CPLP [Community of Portuguese Speaking Countries], Guinea-Bissau recognizes the need to strengthen cooperation", said Nuno Nabian.
The Guinean prime minister, who is participating in the event at the invitation of his Cape Verdean counterpart, considered that in "areas such as tourism, agriculture, digital economy, shipping, energy transition and air transport," Guinea-Bissau "will have much to gain in this relationship of sharing experiences.
Regarding the project in the agricultural sector, Ulisses Correia e Silva reaffirmed the "interest and commitment" of his country to be "a major reference" in South-South cooperation, and said that the idea is for Cape Verde to take advantage of what Guinea has and what his country does not have, which is fertile land, rainfall and water.
"We are developing something very interesting, with the participation of the ADB [African Development Bank], regarding the production of cereals, and make it so that, from this production, we can have the economy of the two countries working", said the Cape Verdean Prime minister, who is "expectant" to realize this "great project."
Regarding cooperation in other areas, the Cape Verdean Prime minister promised to make it happen and "be as fortified as possible." Last week, the Secretary of State for Communities of Guinea-Bissau, Salomé Allouche, expressed in Praia the willingness of his country to offer land to Cape Verde to practice agriculture.