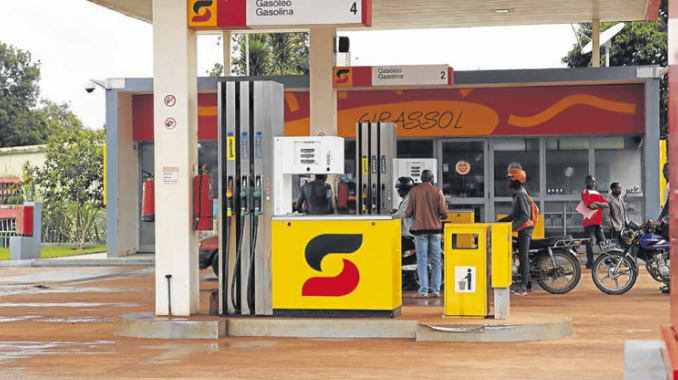 Angola disbursed €733 million in the first quarter of this year, up three percent, for the purchase of 1.2 million metric tons of oil derivatives, the regulator announced.
According to the Instituto Regulador de Derivados de Petróleo (IRDP), the amount represented an increase of 3% over the previous period, with about 48.2% going to diesel, 35.3% to gasoline, 9.4% to "fuel oil", 5.5% to Jet A1, 1.3% to oil and 0.2% to asphalt bitumen.
According to data from the IRDP, cited by Angolan news agency Angop, 64% of oil derivatives were imported, 35% from the Luanda Refinery and 1% from the Cabinda Golf Company-Topping of Cabinda.
Director-general of the IRDP, Luís Fernandes, who revealed the data said the country had an installed capacity to store liquid fuels of 675,968 cubic meters on land.
According to Fernandes, 904 service stations were operational in the period, of which 336 belong to Sonangol Distribution and Marketing (37%), 79 to Pumangol (9%), 54 to Sonangalp (6%), 51 to TEMA – Total Energies Marketing Angola (5.6%) and 384 of white flag – private agents (42.4%).
The IRDP mapping highlights that 40 of the 164 municipalities that make up the country still lack gas stations. Sonangol Distribution and Marketing maintains the lead in market share in sales volume, with about 62%, followed by Pumangol, with 21%, Sonangalp, with 9%, and TEMA, with 8%.
As for cooking gas, the data indicate that of the volume of 96,091 metric tons introduced into the domestic market, the Angola LNG plant supplied 90% of the total, with the other quantities coming from the Luanda Refinery (6%) and the Cabinda Topping (4%).
In this segment, the country had an installed onshore storage capacity of 10,927 metric tons. As for gaseous fuels, sales were around 108,640 metric tons, with Sonangol Gas and Renewable Energy standing out in sales, maintaining market leadership in this segment with a 79% share, followed by Saigás (11%), Progás and Gastém (4%) and Canhonho Gás (2%).