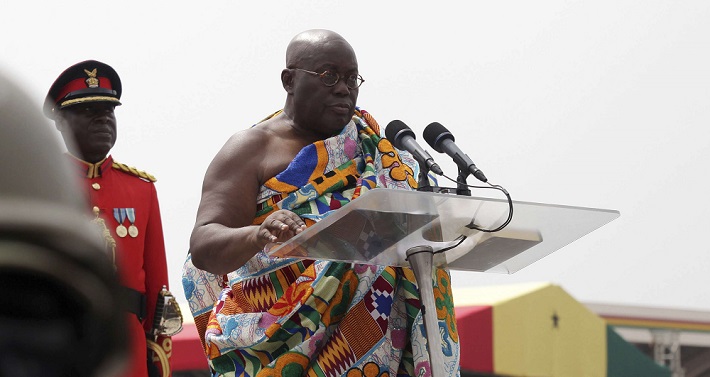 Ghanaian President Nana Akufo-Addo visited Burkina Faso on Wednesday, five months after his controversial remarks on the presence of mercenaries from the Russian group Wagner in the country plagued by jihadist violence, the Burkinabe presidency said on Thursday.
This visit was not open to the press, but, according to the Presidency, Nana Akufo-Addo met with Captain Ibrahim Traore, transitional President and author of a putsch on September 30, 2022, to discuss "major issues of the sub-region, facing the security challenge".
The Ghanaian president's visit came five months after a diplomatic row between the two countries, following his statements on the presence of the Russian group Wagner in Burkina.
In mid-December, during a meeting in the United States with U.S. Secretary of State Antony Blinken, he said Burkina had "made an arrangement to use Wagner forces, like Mali. "I believe that a mine in southern Burkina was allocated to them as a form of payment for their services," he added, going so far as to say that "Russian mercenaries are on the border" between Burkina and Ghana.
The government of Burkina Faso described these remarks as "very serious", recalled its ambassador in Accra and summoned his Ghanaian counterpart to Ouagadougou. In a note verbale of protest to Ghana, Burkina said it was "deeply affected" by these statements. Captain Traoré and his government have repeatedly denied using the services of Wagner's mercenaries after pushing out the French soldiers in Ouagadougou.
Burkina, on the other hand, has grown closer to Russia, and on May 4, Ibrahim Traoré declared that this country had become "a strategic ally" like others.