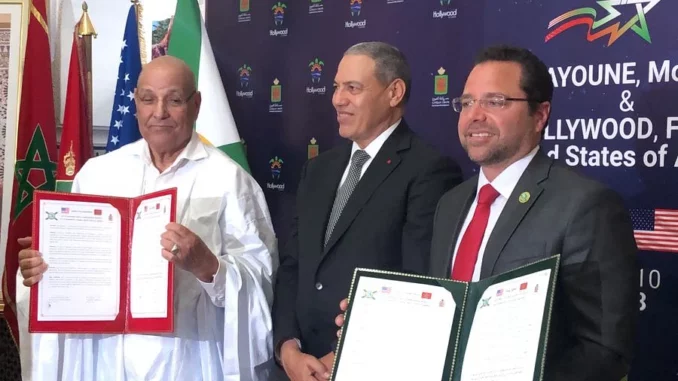 The largest city in the Sahara region, Laayoune and Florida's Hollywood signed a twinning agreement, underscoring a momentum in US-Morocco ties spurred by Washington's recognition of the Kingdom's sovereignty over the Sahara territory.
The deal was signed in Laayoune by mayor Hamdi Ould Rachid and his Hollywood counterpart Josh Levy.
The twinning "will reinforce Moroccan-American cooperation relations in all fields, notably economics, culture, arts, airlines, agriculture and tourism," Levy said.
Laayoune is a "dynamic city poised to attract foreign investments thanks to its human and economic assets," he said.
Ould Rachid said his mayorship looks forward to similar agreements with other US cities building on the US recognition of Morocco's sovereignty over the Sahara.
President Trump recognized Morocco's sovereignty over the territory in 2020 in a presidential decree as Rabat gains ground at the international level with the opening of consulates in the territory by nearly half African states and influential states in the Arab World.