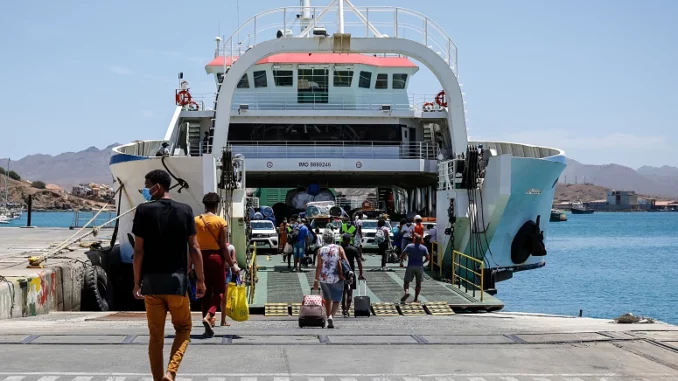 The Cape Verdean ports handled 111,598 passengers in inter-island maritime transport in April, a new monthly increase of 12.6% compared to the same month in 2022, according to official data.
According to the monthly traffic report from Enapor, the public company responsible for managing the archipelago's nine ports, this record still represents a drop of 8.5% compared to March, but has remained above 100,000 monthly passengers since June last year.
The Cape Verdean ports registered last August the historical record of 181,420 passengers, thus maintaining the recovery from the strong declines since 2020, when inter-island passenger travel was constrained by measures to contain the covid-19 pandemic.
In April, the movement of passengers in Porto Grande represented 38.3% of the total and Porto Novo 34.5%, respectively in the neighboring islands of São Vicente and Santo Antão. The port of Praia, the country's capital, recorded a 10.3% share of the total, with a movement that fell to 11,507 passengers, indicates the Enapor report.
CV Interilhas, led (51%) by the Portuguese Transinsular, of the ETE group, holds since August 2019 the public service concession of maritime transport of passengers and cargo for 20 years, concentrating these operations.
Overall, the ports of Cape Verde handled 617 ship calls in April, down 7.6% compared to the same month of 2022, while the movement of goods, in year-on-year terms, increased 1.3% to 208,831 tons.
It was reported earlier that the ports of Cape Verde handled a record 1,357,247 passengers in 2022, an increase of 24.6% compared to the 1,088,626 handled in 2021.