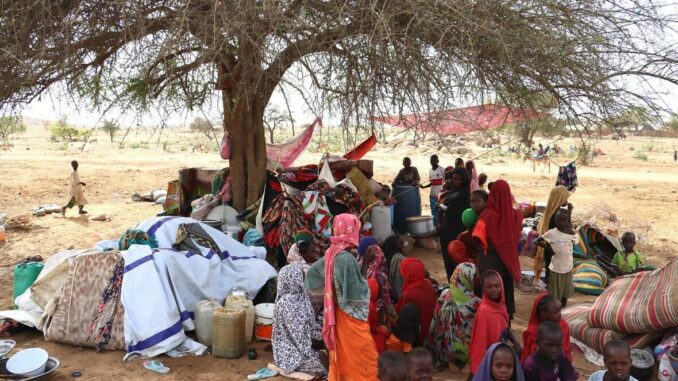 A "perfect storm" of overlapping conflicts in African countries and Ukraine, coupled with climate change-triggered disasters around the world forced a record 71.1 million people to flee within their own country in 2022, monitors said on Thursday (11 May).
An unprecedented 71.1 million internally displaced people (IDPs) were registered last year — up 20% from a year earlier — amid mass displacement due to several conflicts in African countries, Russia's war in Ukraine, as well as by the monsoon floods that drenched Pakistan. In Sub-Saharan Africa, there were around 16.5 million displacements — more than half of them due to conflict, especially in the Democratic Republic of Congo (DRC) and in Ethiopia. 60.9 million new IDPs were meanwhile reported in 2022, with some people forced to flee multiple times during the year, according to a joint report by the Internal Displacement Monitoring Centre (IDMC) and the Norwegian Refugee Council (NRC).
That marks an all-time high for new internal displacements, and an increase of 60% compared to the some 38 million fresh IDPs recorded in 2021. That number is "extremely high," IDMC chief Alexandra Bilak told the media. Ten countries — Syria, Afghanistan, the Democratic Republic of Congo, Ukraine, Colombia, Ethiopia, Yemen, Nigeria, Somalia and Sudan — are home to nearly three-quarters of those who live in displacement. Several of them remained displaced because of unresolved conflicts. There were 17 million displacements inside Ukraine, 8 million in Pakistan and 16.5 million in sub-Saharan Africa, with the DRC and Ethiopia seeing the most displacement on the African continent. The number of people living in displacement is only expected to increase as fresh conflicts like the power struggle in Sudan force people to flee from their homes.