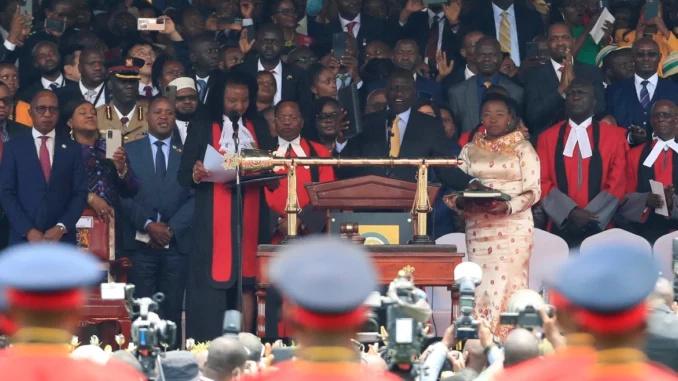 Kenyan authorities have suspended 27 suspected officials as part of an investigation into the release of about 1,000 tons of sugar declared unfit for consumption, the Director of Public Service announced Wednesday night.
The sugar shipment had been imported into the country in 2018, then declared expired and "unfit for human consumption" by the Kenya Certification Board (KEBS). It was to be converted into industrial ethanol.
Instead, it was "irregularly diverted and released outside of any procedure" in a "criminal" act, said Director of Public Service Felix Koskei, who is also President William Ruto's chief of staff. According to The Nation, the shipment of 20,000 bags of sugar, valued at more than 160 million shillings (1.08 million euros), was sold to a trader, who repackaged and resold it.
"It is clear that some officials of the agencies concerned have abdicated their responsibilities, risking public embarrassment", Koskei said, announcing their suspension pending investigations.
Among the officials sanctioned are officials from KEBS, including its head Bernard Njiraini, the tax authorities, the police and the Food and Agriculture Agency. Kenya is experiencing a sharp rise in the cost of living, especially for food. The retail price of sugar has just risen by about 30 per cent in a month to more than 200 shillings (about 1.30 euros) a kilogram, according to local media. The government is considering introducing a new tax on locally produced sugar, among other things, as part of a new budget bill aimed at increasing tax revenues.