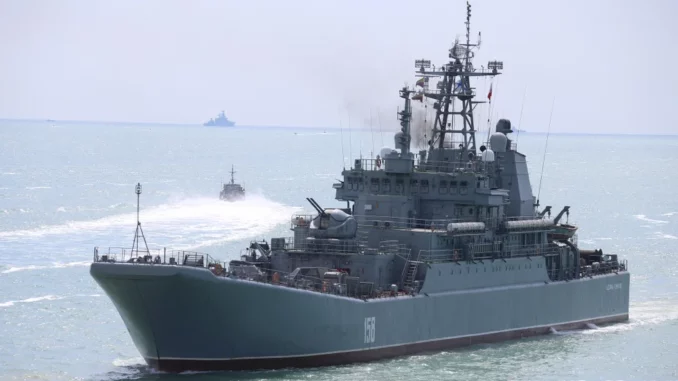 The trip of the Russian cargo ship "Lady R", which docked in Mozambique in January, is worrisome to the US. The US embassy in Maputo intends to restrict Russia's access to military support.
The United States has expressed "concerns" to the government of Mozambique that a Russian ship under sanctions by Washington docked in January in a port of the country, a spokeswoman for the US embassy in Maputo said on Thursday.
"The US embassy has expressed concerns to representatives of the Mozambican government about the docking of a Russian cargo ship sanctioned by the United States in a port of Beira, in January this year", she said in response to questions posed by the media.
"Since before the beginning of Russia's illegal invasion of Ukraine, the United States and partners have worked with governments around the world to restrict Russia's access to anything that supports its military", he added, without further details. At issue is the voyage of the Russian cargo ship "Lady R."
The US ambassador in Pretoria, Reuben Brigety, said a week ago that South Africa had loaded arms and ammunition for that ship at Simon's Town Naval Base near Cape Town, which then went on to Russia.
Following Brigety's comments, South African President Cyril Ramaphosa said that an investigation had already been launched (with help from US intelligence services) into the visit of the Russian cargo ship "Lady R " in December – his office adding that there was no evidence of any arms sales.